The Woodstock Inn & Resort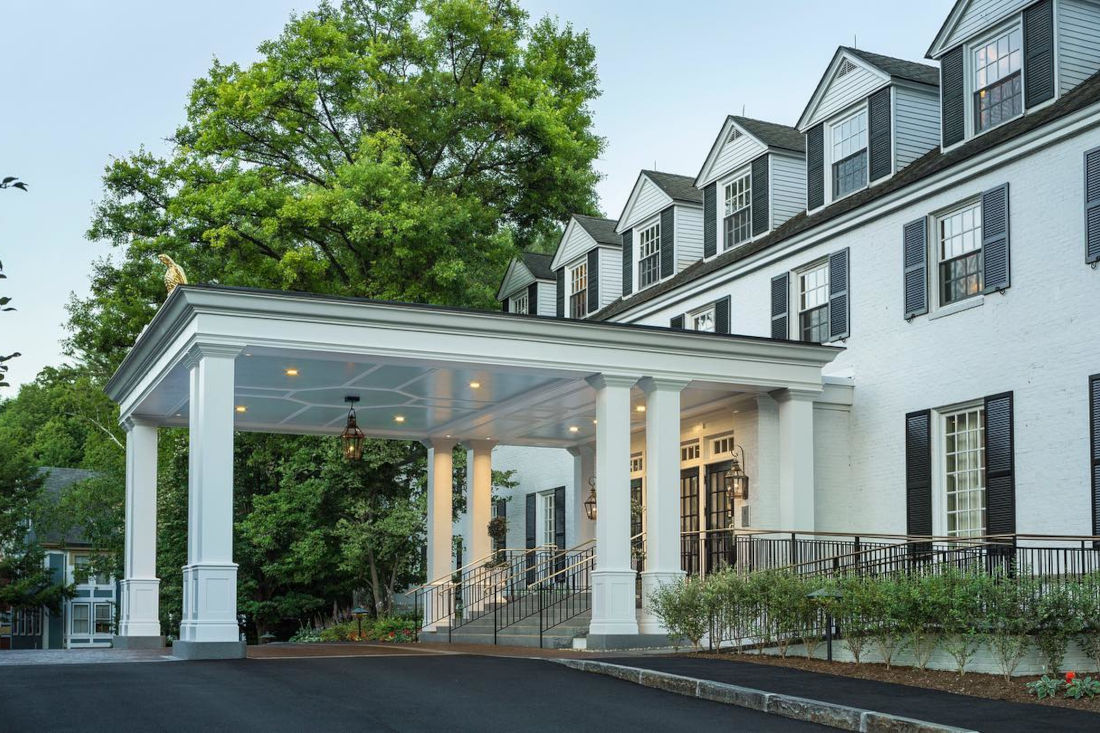 This historic inn is located in Woodstock, VT and it is among the most famous of Vermont's hotels and ski lodges.
Woodstock Inn Deals & Discounts
Find deals here for the inn and Saskadena Six. You can sign up for our newsletter below to receive updates on new VT deals as we add them to the website.
Badges Earned: Free Wi-Fi, electric vehicle charging, restaurant on-site, bar on-site, 24-hour front desk, summer + winter pools, resort shuttle, pet-friendly.

Property Details & Staff Comments
The Woodstock Inn is a comfortable resort with full amenities including restaurants, a spa, athletic club, and nordic and downhill skiing. A seven minute drive from Saskadena Six (the Pomfret ski hill managed by the Inn), it is a convenient base for getting on the slopes. If you're looking to ski on the big mountains, Killington Ski Resort is just thirty minutes up Route 4 from The Woodstock Inn. After a ski day, the Inn and surrounding town provide a beautiful environment for dining, relaxing, and shopping in a quaint Vermont setting.
The hotel features beautiful rooms and suites, including "Legacy Suites" named in honor of the town's famous historical figures, such as the Rockefellers. With this in mind, a stay at the Inn can be pricey, particularly if choosing a luxury suite, but be sure to check for midweek and late season deals on charming rooms in the various collections of rooms.
For an off the beaten path dinner, check out Cloudland Farm which is a few miles from town. Make sure you reserve your spot when booking your stay. Back at the Inn after skiing you can grab cookies (and coffee) at tea time at 4 pm.
While the Woodstock Inn is not situated at a ski mountain, it's proximity to great skiing options and range of amenities make it a desirable destination for a family ski trip. If you're looking for a trip that includes great skiing and a range of other fun experiences, a great choice is the Woodstock Inn, but if you're #1 priority is hitting the slopes at Killington, you might look for lodging up at the mountain.
Woodstock Inn & Resort Location Info
14 The Green
Woodstock, VT 05091
Woodstock Inn & Resort FAQ
Compare vs Nearby Killington Lodging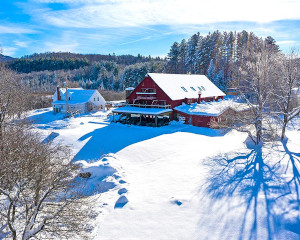 Woodstock Inn vs The Shire
The Shire Woodstock and the Woodstock Inn are both in close proximity to downtown Woodstock, giving the same driving access to skiing. The Shire lacks the full amenities of the Inn, without dining or bars onsite, but is a great option for a comfortable and more affordable place to stay in Woodstock. The Shire is up the road towards a cool coffee spot, Abracadabra Coffee, which you might not spot walking through town unless looking for it.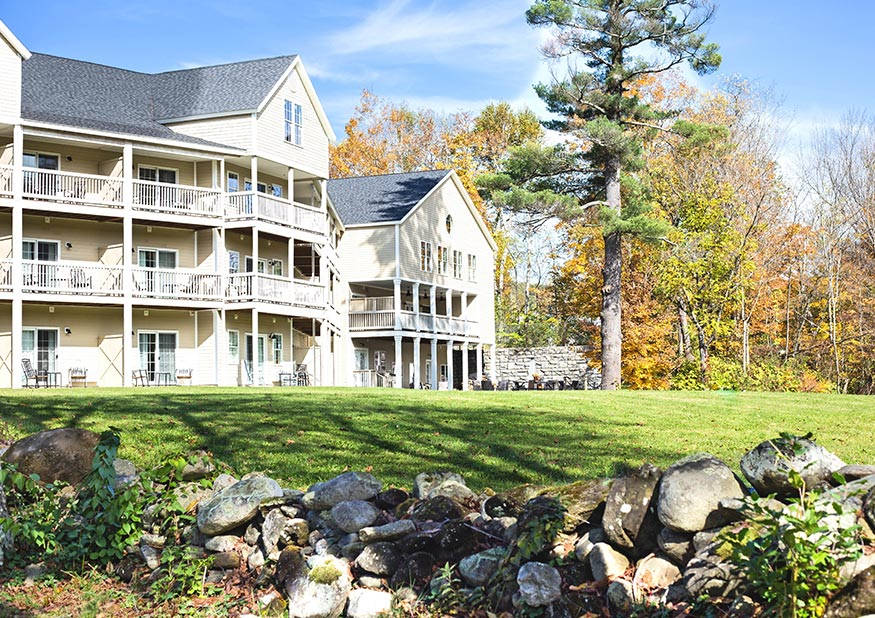 Woodstock Inn vs 506 on the River
506 on the River provides a comfortable option near Woodstock for a ski vacation, with a restaurant and a location that is a few minutes closer to Killington Mountain up Rt 4. In contrast to the Woodstock Inn, the 506 on the River is not easily walkable to downtown Woodstock, including the Woodstock Green, and does not have the direct relationship with Saskadena Six ski hill. It is right by the Woodstock Farmers' Market which has great groceries and sandwiches.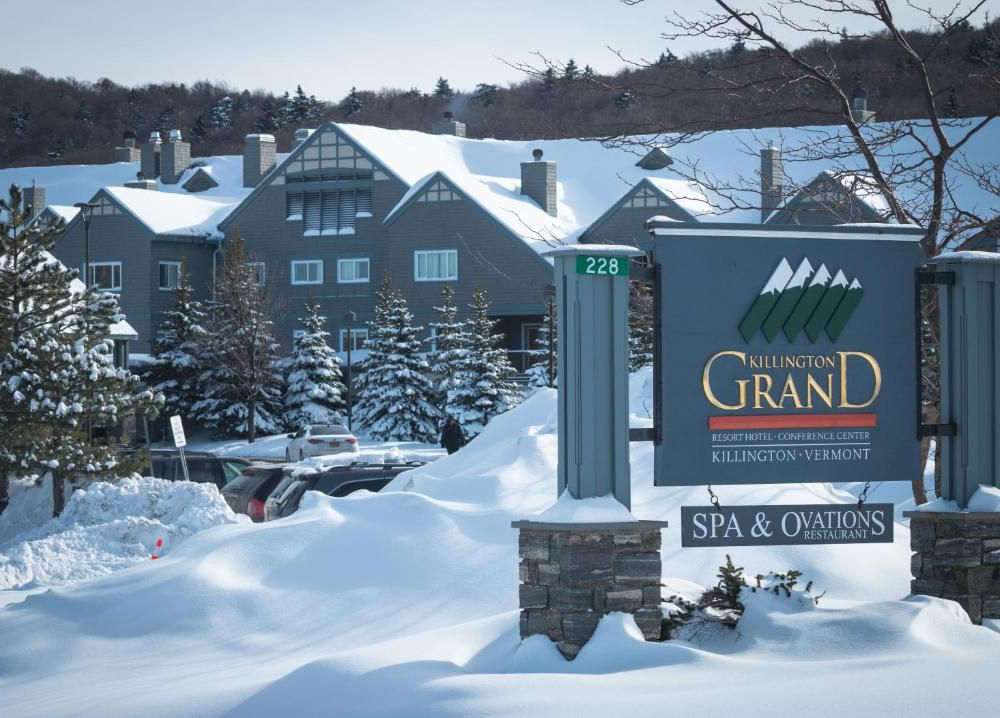 Woodstock Inn vs Killington Grand
For skiing at Killington, The Killington Grand provides access to the mountain out the front door, versus a 30 minute drive from the Woodstock Inn. The Woodstock Inn does boast proximity and package deals to the family friendly Saskadena Six, a smaller mountain in Pomfret. Both hotels provide similar amenities such as onsite dining.
Image Credits: Woodstock Inn