Killington has a solid mix of lodging options that includes resort-run hotels, small inns, and vacation rental lodging. the bulk of the hotels and inns are near the main access road and base areas, but the Bear Mountain and Sunrise areas have an abundance of condominiums that can be rented.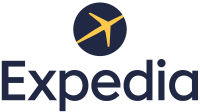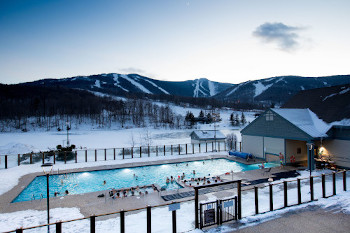 Killington Grand Resort Hotel
Located at the base of Killington's Snowshed base area. Solid amenities including a Starbucks, a restaurant, and year-round heated pool with a view of the slopes. This is the only hotel within easy walking distance of the ski lifts at Killington and it is one of our top lodging picks.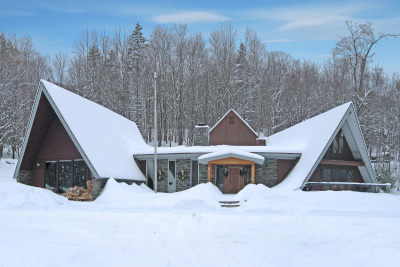 Newly renovated and under new ownership as of 2023. This small alpine inn is known for it's creative cuisine and its iconic A-frame architecture. It is located just a short drive down the access road from the main base area, and it is often a #1 pick for Killington lodging depending on what you value the most.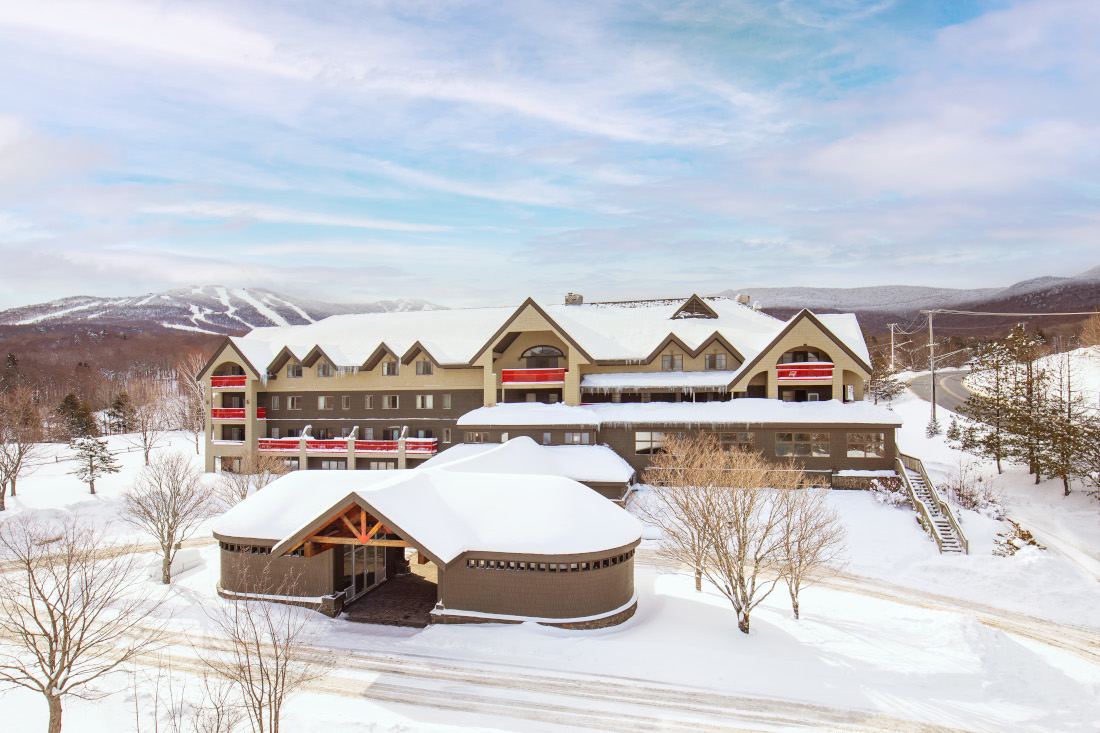 Killington Mountain Lodge
The Killington Moutnain Lodge is located directly on the Killington access road approximately 1 mile from the Snowshed base area. There is an indoor pool, hot tub, fitness center, and a small bar on-site that serves food.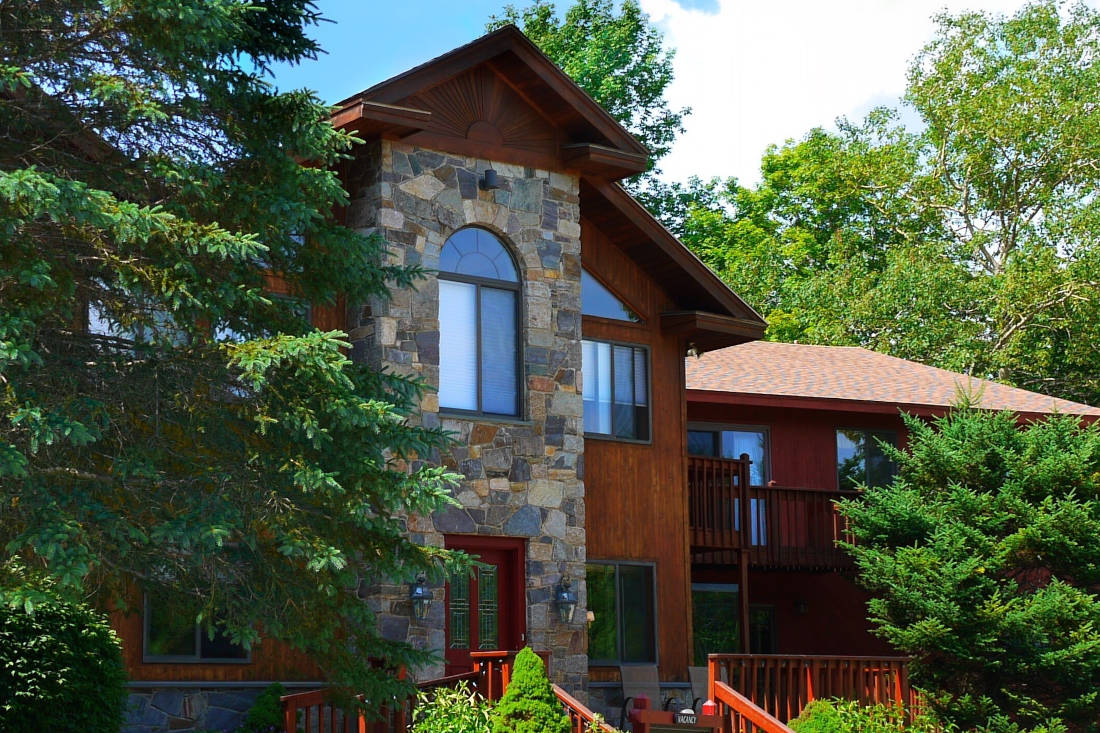 This medium-sized ski lodge is located 5 minutes from the mountain. Guests here will enjoy the hot tub and wine bar that are located on the property here.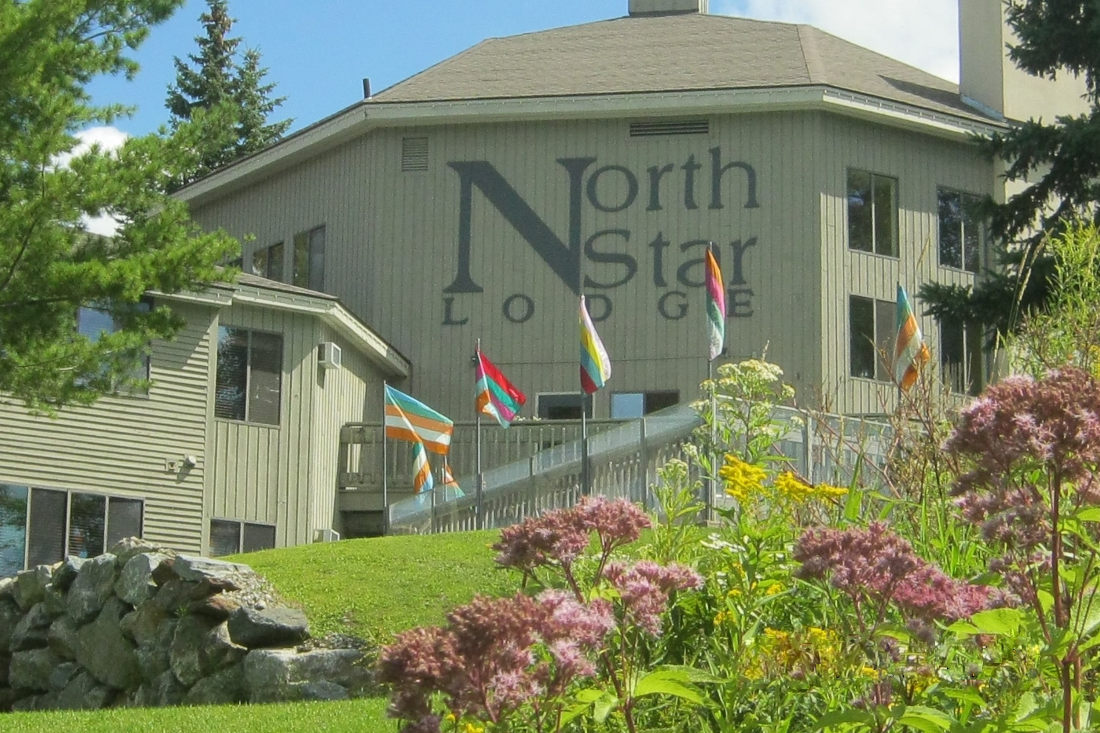 Next to The Foundry Restaurant and 5 minutes from the mountain. More than just the bare bones… This ski lodge has a bar, heated pool, and travel essentials store.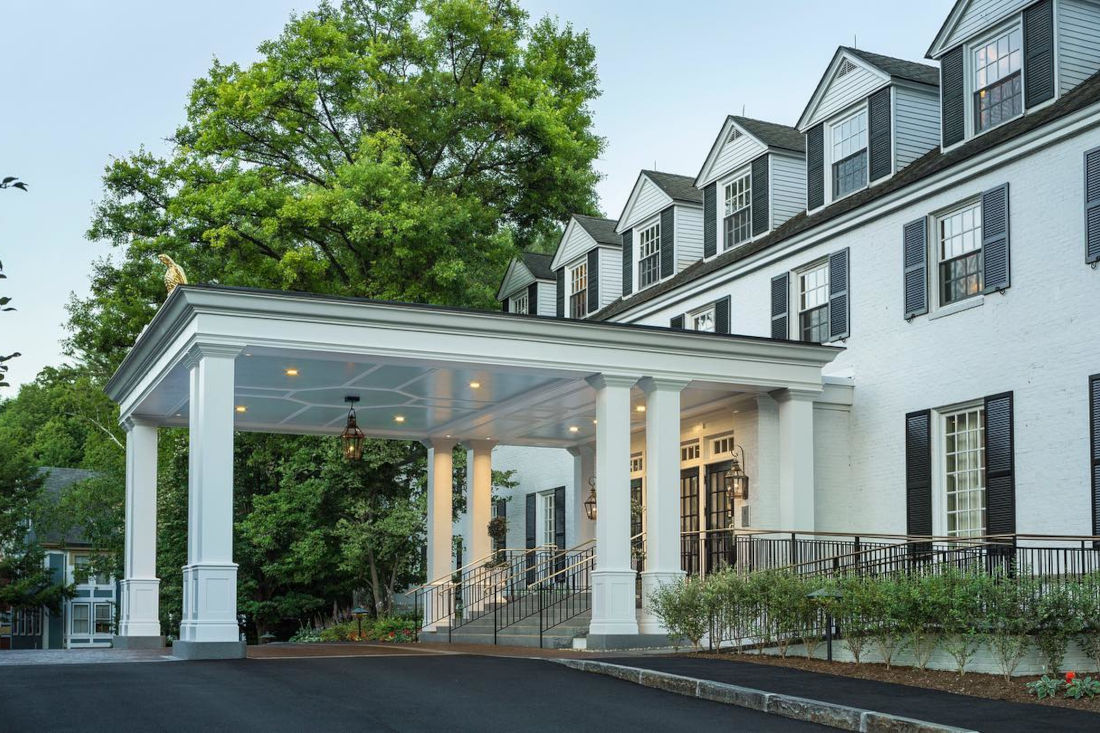 The Woodstock Inn is a large resort property with 4 restaurants and 10k sq. ft. spa. The Inn also owns and manages the Saskadena Six Ski Area nearby. The inn is located in Woodstock, VT, approx 30 minutes away from Killington.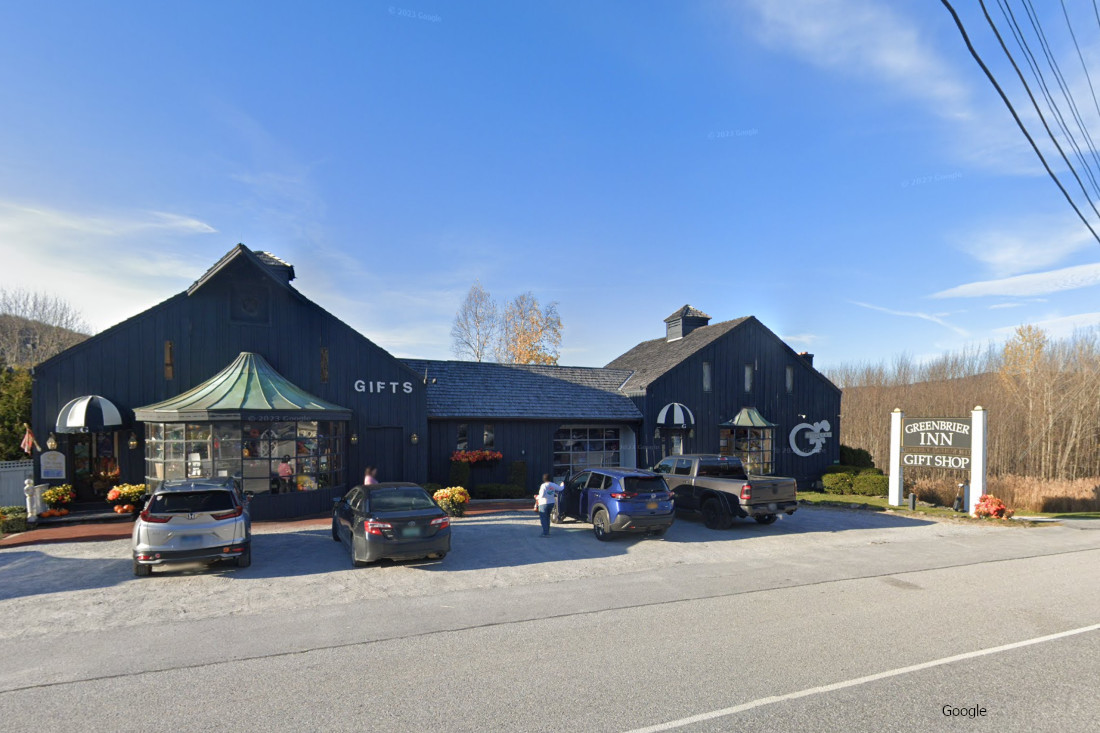 This small inn is just 5 minutes from the mountain and located right on the Killington access road. You can't miss this property on your way up the road. The gift shop is well-known and located at the front of this property.