This is one of the largest and most diverse ski mountains in Vermont. It features two main basins that are connected by a high-speed quad and there is an abundance of expert terrain here. Tickets are priced in the high-end, but this is a place where you get your money's worth for the price. All skiers and riders must purchase an RFID card ($5) and this allows you to buy discounted passes online in advance.
Buying lift tickets for Sugarbush right now?
Sugarbush One-Day Lift Ticket Prices
Prices below are updated for the 2022-2023 season and there are a few notable updates. Mt. Ellen tickets are no longer available during peak days and this season there is a beginner lift ticket pass that is only valid for the Village Quad, Sunshine Quad, and the Welcome Mat Surface Lift. Full mountain lift tickets for the regular season start at $109 with most days being a bit more expensive, and weekends counting as peak days costing $189 at the window.

There are no more age brackets here and everyone pays the same price for lift tickets at Sugarbush. The prices do vary throughout the season as they're discounted off of the max price, and you can expect online discounts to change depending on how far in advance you are buying. Early and late season tickets start at $99.
Sugarbush Lift Ticket Deals from the Community
Ski Vermont 4 Pass – This deal is a nice tasting menu of skiing in VT. One day of skiing or riding that is valid at Sugarbush and 3 single day tickets that can be used elsewhere in Vermont. Only available in the fall and these passes sell out quickly.
Mountain Collective Pass – Two days at Sugarbush + 44 days of skiing elsewhere around the globe. This may be a great deal for you if you plan to travel a lot this winter. Other resorts on the list include Sugarloaf, Aspen, Jackson Hole, Big Sky, Alta, and some other heavy hitters.
Deals From Our Lift Ticket Partners – You can check with our partners on our main deals page and we will also update this page with anything that comes up. In the past we have worked with brokers like getskitickets.com but there are no deals there now at the moment for Sugarbush.
Want more ski deals for Sugarbush and other ski areas sent to your inbox? Enter your email below and we will email once per month with the best that we can find.
Here's the scoop on lift ticket deals for Sugarbush. You'll find a few different types below that are offered by the resort directly. Almost all of their tickets have some kind of a "discount" now although their pricing is simplified a bit better for the '22-'23 season… but when we are talking about deals, we mean real deals. Check back here or subscribe to our email list to hear about more Sugarbush lift ticket deals as we find them.
Quad Pack (Pre-Season Sales Only) – Sugarbush sells a 4-pack of lift tickets that must be purchased by the end of November. This will cost around $100/day on each ticket and since there are no blackout dates, the discount can be noteworthy.
In previous years Sugarbush has offered deals such as: $50 Thursdays for Mt. Ellen and "book 2 nights of lodging and get 2 free lift tickets". There are no signs of deals for Mt. Ellen yet and we are expecting similar lodging + lift ticket deals here compared to what they have offered in the past. We will update this page as more info is available.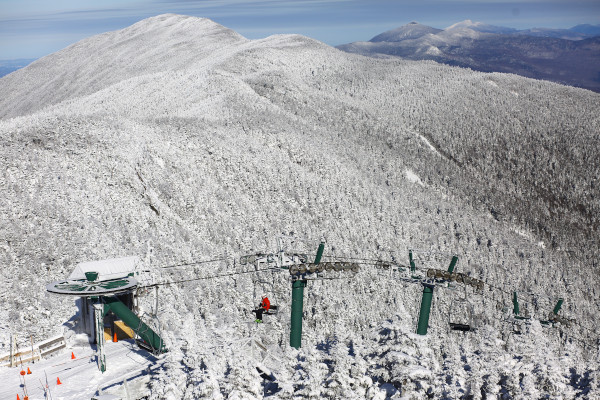 Sugarbush Lift Ticket FAQ
Sorry, the "children under 6 is free" policy is gone now and everyone pays the same price.
Yes, if you have a group of 20+ people you can get a group discount for your party.
Yes, if you only want to ski on the Mt. Ellen area of the resort you can buy discounted lift tickets that are generally about $20 cheaper. This is not a beginner area of the resort and these are not "beginner only" tickets just FYI.