Stratton Mountain Lift Tickets
Stratton is a top-tier resort by Vermont standards. It's a great mountain because of its diverse terrain, and it is also one of the few mountains that you'll find that offers a rain-check option where you can get a lift ticket voucher if you don't like the conditions on any given day. Tickets are priced on the high side but the value is there, especially for families on vacation.
Stratton Mountain Lift Ticket Prices
Stratton ticket prices have been updated here for the '22-'23 ski season. There are multiple pricing levels for non-peak days and the prices that you see here are the day-of ticket window prices.
Stratton Lift Ticket Deals from the Community
How does Stratton fare when it comes to lift ticket discounts from the local businesses? There are some deals to list below, but there is no abundance here yet for this season.
Snowpak.com – Use our code "VL50" for additional $50 off lift ticket + lodging combo packages. Snowpak is able to provide discounted Stratton lift tickets to skiers and riders that book their lodging through their website. Not a lot of ski/travel agencies are able to bundle tickets for Stratton into your package, but this one does and so we have partnered together.
Ski Vermont 4 Pass – Sold out for the '22 – '23 season. This gives you 4 days of skiing, one of which can be used at Stratton and the cost works out to only $48.50/day. The other 3 days can be used at any one of the 15 other resorts in Vermont where this is valid.
REI.com – REI members have been able to buy discounted midweek lift tickets for Stratton this year and they cost as low as $109 when they are available. These tickets have been only for midweek dates and only available to REI members (memberships are only $30 for lifetime). Expect these deals and others to come and go form the REI website until the end of the season.
Liftopia.com and Getskitickets.com – We check here for deals as they are negotiated. There are no Stratton deals from these two websites yet for the '22-'23 season and we are not expecting any. We will update this page if something changes.
More Ticket Deals in our Newsletter – Deals are what we do here and if you want to know what we are finding throughout the season we will notify you.
Want more ski deals sent to your inbox? Enter your email below and we will email once per month with the best that we can find, including anything for Stratton.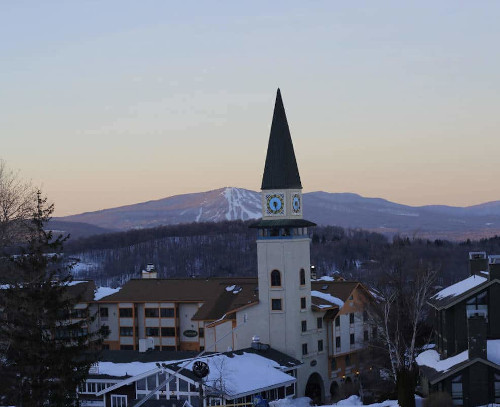 The Transferrable Season Pass
The is a unique ski pass option that is offered by Stratton. It can be used by you, your friends, your employees… the list goes on. It is a transferable pass. It is not cheap, but it is a cool option for some people, especially for business owners that want to have an extra perk for your employees. The cost is $3,099 (up from $2,899 last year).
Ticket Deals offered by the Resort
Stratton Lift Ticket + Lodging + Ski Rental Deals – Or some combination of these. If you book online through the resort far enough in advance, you should be able to get a discount on your lift tickets at the end of the booking process when you combine these elements into your package.
Ikon Pass Deals for Stratton – This is highly recommended if you are planning on skiing a lot this year. In Vermont, the Ikon Base Pass includes season pass access to Stratton + Sugarbush, and additional days at Killington and Pico. Outside of Vermont, there are 44 more destinations on the list where you can ski on the Ikon Pass. The base pass has blackout days ($919). The more expensive version has no blackout days ($1,229). There is also a version that costs $519 and includes 4 single days.
More Discounts – Other discounts offered by Stratton include military discounts and group discounts. College students and nurses can also get discounted season passes.
Stratton Mountain Lift Ticket FAQ