As one of Vermont's more popular ski resorts, Mount Snow has been a staple in VT skiing for years. Lift tickets prices are comparable to the other major resorts. Mount Snow is now owned by Vail Resorts and they have simplified their ticket pricing slightly for this season. Prices have now been updated for the 2023-2024 season below.
Are you buying Mount Snow lift tickets right now?
Mount Snow Lift Ticket Prices
These prices are for tickets that are purchased on the day of your visit. Discounts are easily available by booking online in advance and there are a number of other options that you can also take advantage of to save money on your tickets. Mount Snow will also be offering half-day afternoon tickets this year at the window but no pricing is available.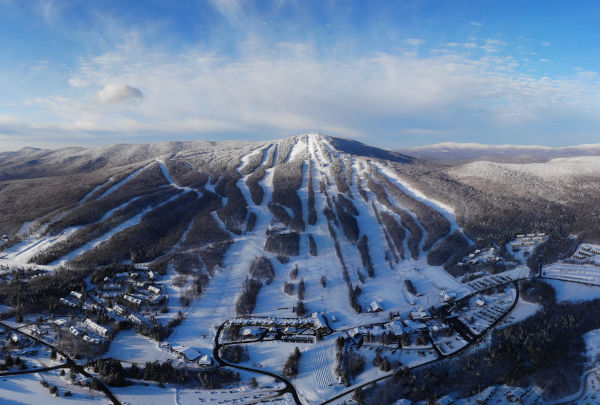 More Deals from the Community
Subscribe to the Vermontlifttickets.com newsletter for more deals. We include lift ticket discounts for Mount Snow and any other VT resort where we can find them in addition to plenty of other Vermont skiing content.
Recommended Mount Snow Lift Ticket Deals
Epic Pass Options – The Epic Pass is an easy way to save money on your lift tickets. Relevant options include the Epic Day Pass, Epic Local, Northeast Value Pass, Epic College Pass, and the full season Epic Pass. These are valid at most or all of the Vail Resorts-owned mountains depending on which option you choose.
Ski Vermont 4 Pass – This will get you 1 day of skiing at Mount Snow and 3 single day passes that are valid at other VT ski resorts. This deal works out to just under $50/day. Quantities are limited and only available in November.
Getskitickets.com and Liftopia.com – No Mount Snow deals here for the '23-'24 ski season but we will update you if that changes.
Package Deals from the Resort – Buy your tickets as part of a package that includes lodging, rentals, or lessons from the resort. Mount Snow is not the best when it comes to package deals, but you should be able to find something being offered by the resort at any given time.
Kids Ski Free! Don't forget that kids ages 6 & under get free lift tickets here.
Mount Snow Lift Ticket FAQ
Ticket windows are opened 1/2 hour before lifts open (8 am on weekends and holidays, 9 am on weekdays).
Yes, and the discounts do get progressively larger in some cases as you add days onto your vacation. You should consider some of the Epic Pass options from the mountain, or check out some other discount ticket options if you are buying a pass for more than 1 day.
Vail resorts has simplified the pricing this year so much of the off-peak season pricing and mid-week pricing will all be the same. Sorry, but the "pay your age" day is no longer a promotion here.