The ski hill at Hard'ack is complete with snowmaking, lights for night skiing, a rope tow and grooming. It is one of the smallest public ski hills in VT at only approximately 100 feet tall, but this hasn't stopped the locals from enjoying the winter here and creating memories that have lasted a lifetime.
The Hard'ack Ski Hill is located in Saint Albans, VT in the far northwest corner of the state. This is the opposite type of ski area as a destination resort, but it has a warm place in the heart of the locals and the local ski industry. If you have driven Interstate 89 just north of Burlington you may have even seen this ski hill from the highway for a brief moment as you drove by.
Hard'ack Ski Area Lift Tickets
Good news… lift tickets here are free!
No lift tickets are required here but you are encouraged to make a donation if you are going to ski at Hard'ack. The recreation area here is run by Hard'ack Inc., a 501(c)(3) registered charity. The charity is responsible for maintaining approx. 95 acres of land that includes the ski hill and surrounding recreational area. The primary purpose of the organization is to perpetuate, perserve and develop the ski area and recreation area.
Hard'ack and Harrington Hill are the only two ski hills in Vermont where you don't even need a ticket to catch the rope tow. Sledders and skiers share the slope here and there are even a few terrain park features that can be found littering the slope during the winter months. There is also snowshoeing and groomed nordic skiing here.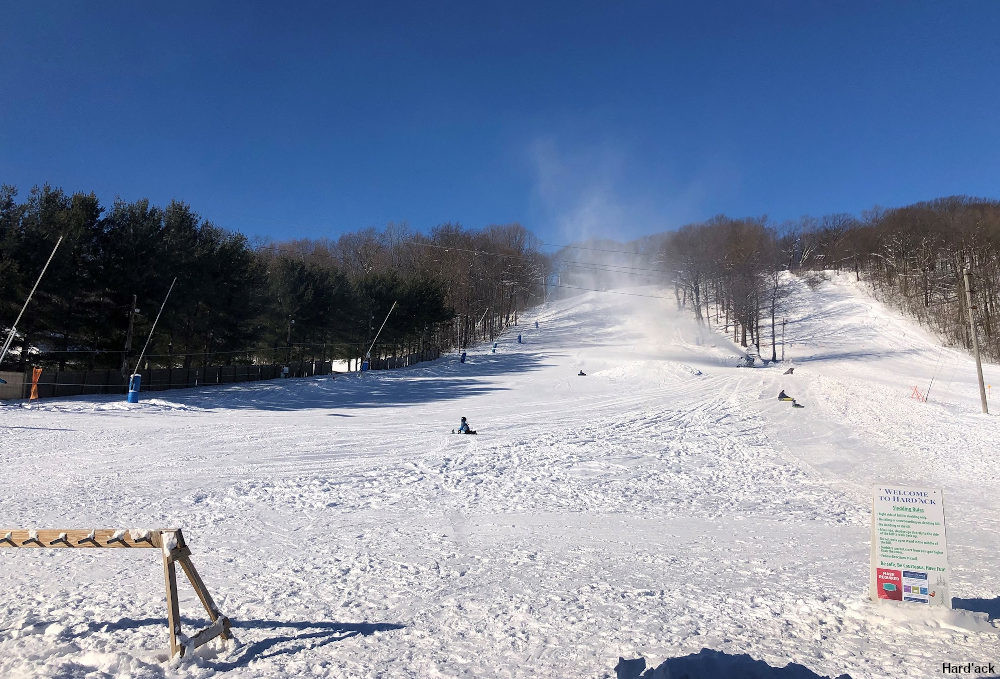 The drone video below will give you a good perspective on the hill, its size, and how it is set up.
We run a newsletter that is sent out approximately once per month containing lift ticket deals, lodging deals, and discounts for Vermont skiers and travelers. Read more here or sign up below.