Bolton Valley Lift Tickets
Bolton Valley's lift ticket prices for the 2022-2023 ski season have been updated on the page below. Bolton offers tickets that range from a full-day ticket that is valid for more than 12 hours of day and night skiing to a $20 ticket that is good for 1 lift ride only. You will have to buy a $5 RFID card here. Almost all of the prices have stayed the same this year at Bolton.
Bolton Valley Daily Ticket Prices
Midweek youth,
Sr, College

Weekend Youth,
Sr, College

Holiday Youth,
Sr, College

Uphill, Backcountry, Nordic


Monday Only (non-holiday)
*Night skiing tickets will cost an extra $4 at the ticket window on the day-of ($29 total). Buy one day in advance to get them for $25.
How can I save money on Bolton Valley lift tickets?
Multi-Resort Discount Options – The Indy Pass and Ski Vermont 4 Pass are two multi-resort options that include discounted Bolton Valley lift tickets. The Indy Pass will give you two days here (and two days per resort at a long list of other resorts as well). These are available year-round. The Ski Vermont 4 Pass will give you 1 Bolton Valley lift ticket and 3 single day tickets that are valid at other VT resorts. These are only available in limited quantities in November and they sell out within a few hours.  See our main deals page below for more info on these two options and others.
Buy In Advance – Save money off of the daily ticket rate by buying in advance directly from the resort.
$39 Monday Lift Tickets – The Happy Monday promotion includes non-peak season Mondays and this means $39 lift tickets (9am to 4pm tickets).
From Our Partners & the Community – Check with our lift ticket partners at the top or bottom of this page for Bolton Valley deals when they are available. You can also subscribe to our email list and we will let you know when we find coupons and deals on from the local ski shops, lodges and other businesses that sometimes have them. This year's finds include discounts from the Catamount Trail Association.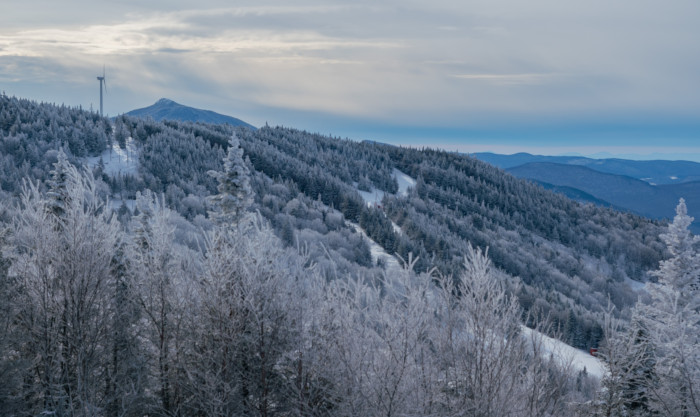 Subscribe for Lift Ticket Deals
Want to know when we find lift ticket deals for Bolton Valley? Enter your email below to get our monthly roundup of lift ticket deals throughout the ski season.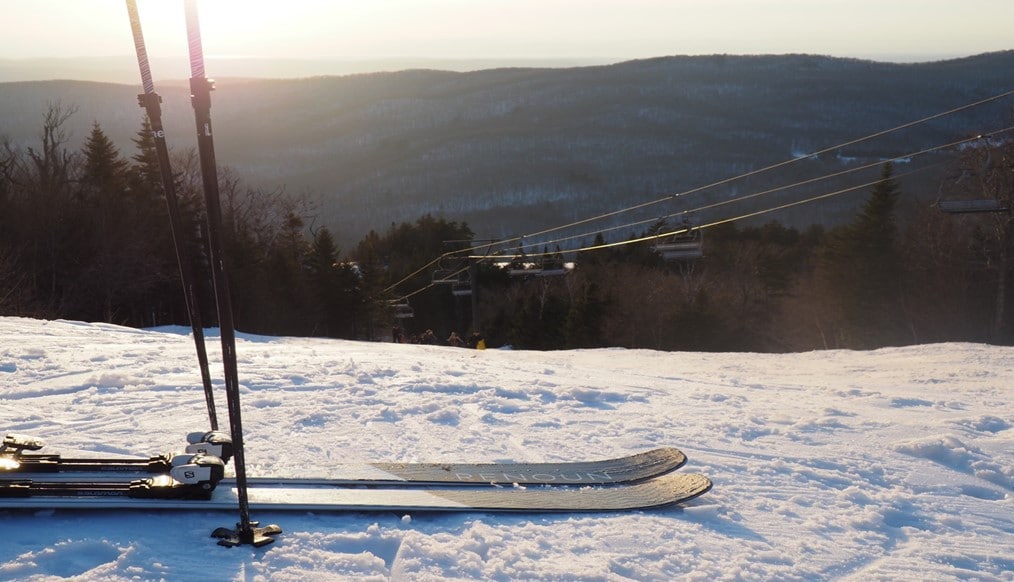 Laid back, cozy, and unpretentious, Bolton Valley Ski Resort is a local Vermonter ski hub. Avoid the Stowe weekend crowds at this family-friendly mountain with its charming mix of beginner and intermediate trails, parks, and backcountry. Book a slopeside room at the Bolton Valley Inn or one of the unique condos at the base and ski right up to your backdoor. Only 30 minutes from Burlington and 15 minutes from Waterbury, Bolton has something for everyone. If you are looking for a hassle-free ski vacation, Bolton is the mountain for you.
Apres-ski around a fire at the base of the mountain where you can order from the classic Bolton Valley deli, a couple of cozy restaurants, or the brand-new Mad Taco only minutes from the lodge. Or, if you are feeling adventurous, drive 15 minutes to Waterbury for an array of brewpubs, bars, and farm-to-table dining options.
When all the other mountains stop spinning, Bolton comes alive. Bolton is one of the only ski resorts in Vermont with a night-skiing scene. Families, friends, and locals can spend their afternoons and evenings snatching powder stashes in the woods or hurling through the terrain parks. You might even catch a brilliant winter sunset on the slopes with an unrivaled view of Lake Champlain and the lights of the "big city" of Burlington in the distance. Available 5 days a week from 4-10 pm, Bolton night skiing is like leaving the wedding reception and going to the after-party.
Bolton Valley Lift Ticket FAQ