Killington Mountain Lodge
This is a high quality, large hotel that is located a short drive down the access road from Killington's main base areas.
Killington Mountain Lodge Deals
We add discounts and deals for all of Vermont's ski resorts when they become available. You can receive updates directly to your inbox by joining our mailing list.
Badges Earned: Free Wi-Fi, restaurant on-site, bar on-site, 24-hour front desk, winter pool, pets allowed.

Property Details & Staff Comments
There is a small cocktail bar and restaurant in the common area here. With the bar seating and a small handful of tables, there is room for about 30 people. You'll find pub food at night and hot breakfast in the morning. Mogul's Sports Pub and Restaurant is across the access road from the hotel, so it's close enough to walk. However, it can be a nasty walk across a busy street sometimes, so guests should be careful. The majority of dining options by this hotel are a short driving distance up or down the access road.
The hotel has nice modern mountain decor with lots of woodwork throughout the common areas and rooms. The location, decor, and stone fireplaces throughout the common areas (including by the hot tub) make this feel like a ski town hotel. The meeting and conference space here has room for up to 180 people.
There is free Wi-Fi in every room and 40″ flat-screen TVs for all. Other in-room amenities include mini-fridges, coffeemakers, and in-room safes. Some rooms have a balcony, and some will have two.
Killington Mountain Lodge Location Info
2617 Killington Rd.
Killington, VT 05751
Killington Mountain Lodge FAQ
Compare vs Nearby Killington Lodging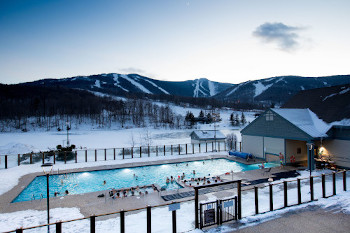 Killington Mountain Lodge vs. Killington Grand 
The Killington Mountain Lodge has slightly better decor but is located about 1 mile farther down the access road. The Killington Grand Hotel has the edge when it comes to location and on-site food options.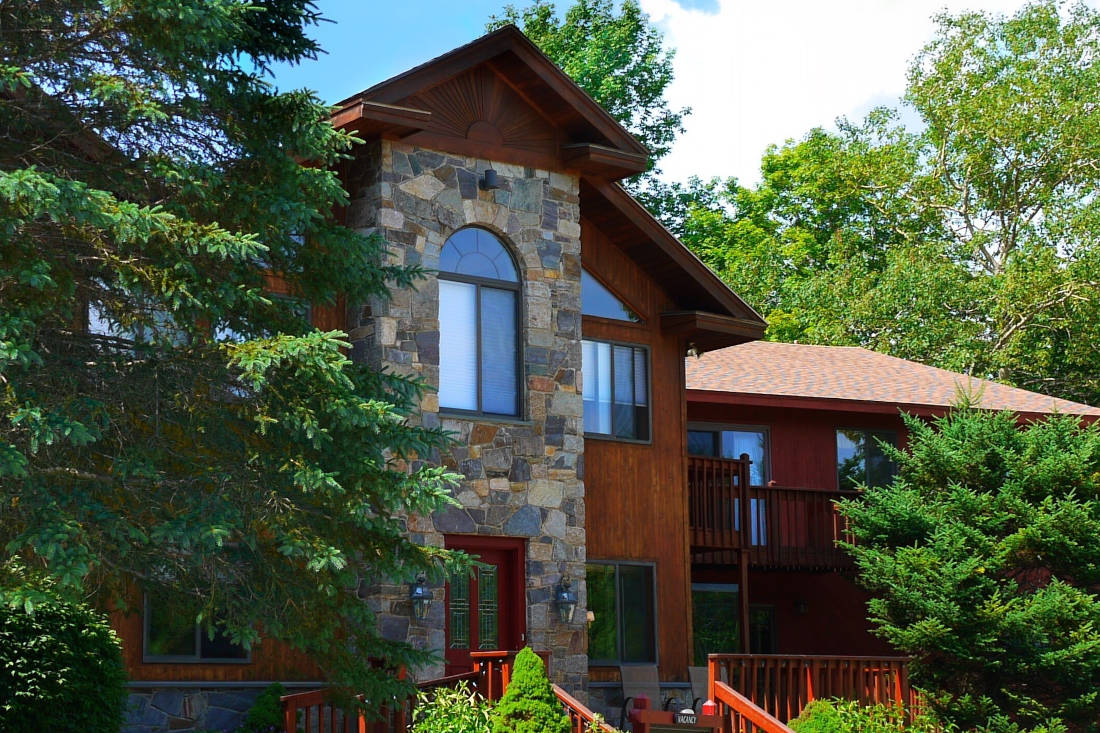 Killington Mountain Lodge vs. Snowed Inn 
Killington Mountain Lodge and Snowed Inn are options for hotels near the mountain, but with very different atmospheres. While Killington Mountain Lodge is a larger hotel owned by Hilton, Snowed Inn is a small, 18-room family-owned inn. Recently renovated by the owners, Snowed Inn also feels more updated than the lodge, where the hotel has renovated some rooms, and other rooms are still being updated.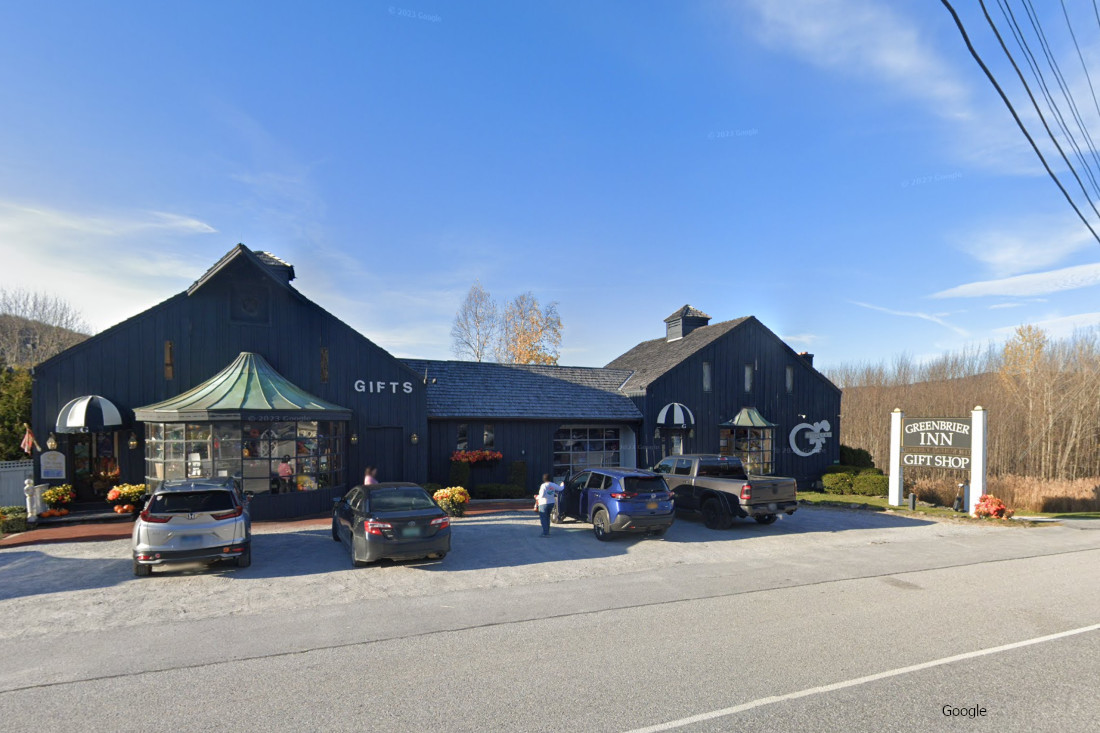 Killington Mountain Lodge vs. Greenbrier Inn 
Greenbrier Inn is another option for accommodations near the mountain, but like Snowed Inn, it has a very different atmosphere from Killington Mountain Lodge. Unlike the lodge, Greenbrier Inn is a small, 21-room inn with a family-owned feel. Greenbrier Inn also has fewer amenities: Killington Mountain Lodge has a swimming pool, hot tub, restaurant, and bar onsite, whereas the inn only offers a complimentary breakfast.
Image Credits: Killington Mountain Lodge