Vermont's ski areas range from small rope tows to world class resorts. You will find all of Vermont's public ski areas listed on the map below and there are 25 of them in total. The map also includes 3 private ski areas. Keep reading below the map to see all of them broken down into the 3 different ski area categories.
List of All Public VT Ski Areas
These are the largest ski resorts in Vermont. People travel from across the country to ski in Vermont and these are the resorts that are most likely to be at the top of everyone's list. You'll find the most terrain, the most infrastructure, and usually the highest prices here. These are the biggest ski resorts on the map and some people might even say that they are the best. What is certain is that all of these ski areas have something unique about them that gives people a reason to travel here.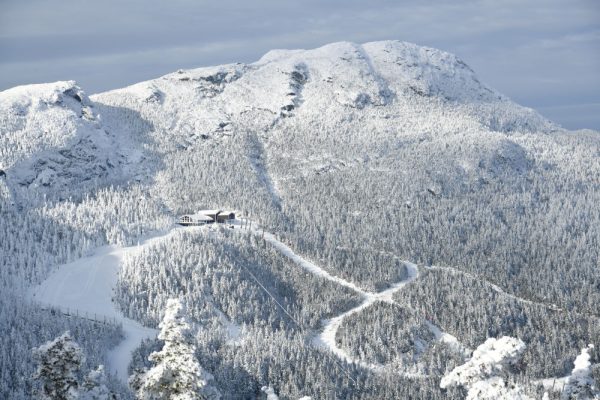 Medium-Sized VT Ski Areas
These ski areas are generally a step below the destination resorts when it comes to their size, number of ski lifts, and vacation prices. Almost all of the destination resorts above are owned by corporations that own multiple resorts. These medium-sized ski areas are independently owned with the exception of Pico, which is owned by the Powdr Corporation.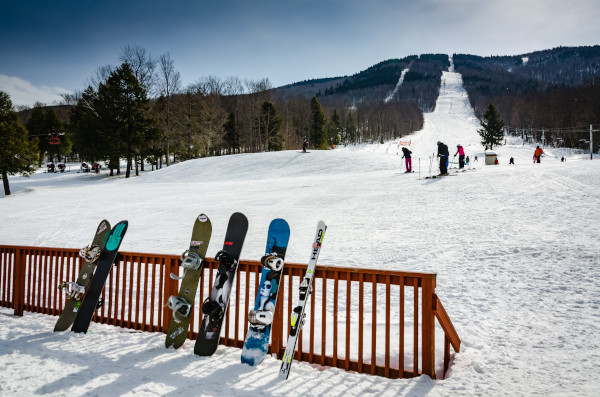 Small Ski Hills and Rope Tows
These slopes are best described as small hills and rope tows. Saskadena Six is the largest of these hills and is one of only two ski hills in this section that has chairlift access (Ski Quechee also has lift access). The rest have rope tows and T-Bars to get you up the hill. Some of these still have snowmaking and unlike their larger counterparts, many of these also have night skiing. Many of these hills are run by non-profit organizations and are approaching 100 years old.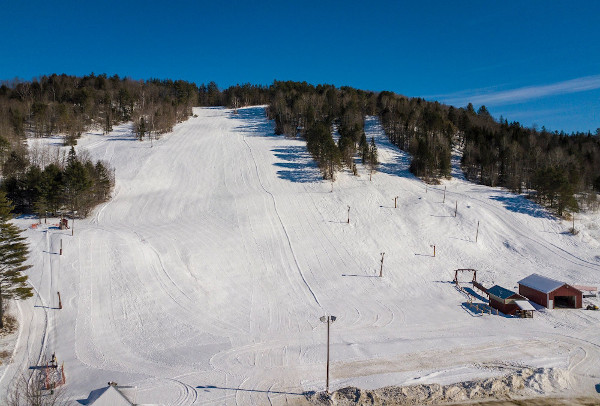 These are all private ski areas and they are each very different from one another. They ARE accessible to those who have the means, so they have been included on the Vermont ski resorts map.
The Hermitage Club at Haystack Mountain is a members-only ski resort with memberships available to the public. This is the largest of all the private ski areas in VT and it is located right next to Mount Snow.
Twin Farms is a vacation property with about 450 feet of private vertical skiing that can be rented by reserving the property. Twin Farms is located in Barnard, VT, just to the NE of Killington.
The Vermont Tech Rope Tow is operated as part of the intramural program at the Vermont Technical Institute. It is only open to students, faculty and staff.
The map does not include private backyard rope tows (there are many) and ski resorts that have gone out of business.
Recent Removals
Plymouth Notch was a private ski area that was put on the market a few years ago and has not been brought back into business. This was located between Killington and Okemo on Route 100. It was previously known as Bear Creek and Round Top.
Chapman Hill is also no longer included here. At some point this was turned into a small, private, members-only hill in Williston, VT, just outside of Burlington. No memberships were available to the public and our best knowledge is that the hill is now overgrown and the rope tow no longer operates (Williston Historical Society).