This year-round destination property is full of resort amenities and it sits on 2,600 acres of land overlooking the valley of Stowe, VT.
Looking for deals at the Trapp Family Lodge in Stowe? Sign up for our newsletter or check back on this page later.
Badges Earned: Free Wi-Fi, electric vehicle charging, restaurant on-site, bar on-site, 24-hour front desk, winter pool, part-time shuttle to resort, limited pet-friendly.

Property Details & Staff Comments
Trapp Family Lodge is a luxury mountain resort set on 2,500 beautiful acres in Stowe, Vermont. With family-friendly dining options, a range of outdoor activities, and an elevated fitness center, there's something perfect for everyone. While the Lodge offers cross-country skiing and snowshoeing on the property, more adventurous visitors will be glad to learn that Stowe Mountain Resort is fifteen minutes away, and the front desk is happy to help set up transportation by taxi. The shuttle to Stowe Mountain Resort runs four times a day on weekends from December through the end of February, and every day during Presidents' Week.
The staff at Trapp Family Lodge is warm, inviting, and knowledgeable, with fast response times and great recommendations. From the front desk staff to the shuttle drivers to the tour guides, the staff is available to answer all your questions or help find someone who can.
Trapp Family Lodge Location Info
700 Trapp Hill Road
Stowe, Vermont 05672
Compare vs Nearby Stowe Lodging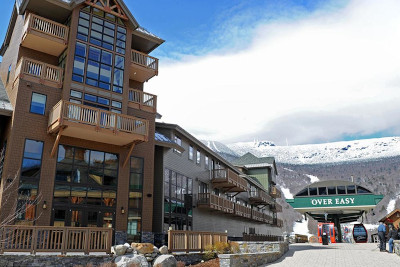 Trapp Family Lodge vs. The Lodge at Spruce Peak – If access to Stowe Mountain Resort is the most important factor for you, The Lodge at Spruce Peak is the way to go. Whereas Trapp Family Lodge is a short drive from the mountain, The Lodge at Spruce Peak is a ski-in-ski-out resort that offers incomparable mountain access, which is a major plus if you're traveling with kids. However, it's slightly more expensive than the Trapp Family Lodge and offers fewer complementary outdoor activities included in their resort fee, so if you're looking for things to fill the day outside of skiing, Trapp Family Lodge is the way to go.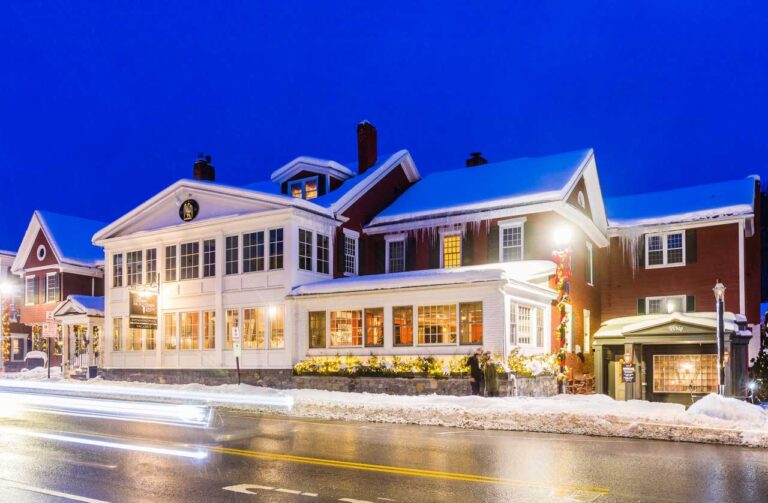 Trapp Family Lodge vs. Green Mountain Inn – Would you rather be right in the center of town, within walking distance of shops and restaurants, or situated in the mountains a short drive away? If you prefer to be in town, The Green Mountain Inn might be the right choice. Both Trapp Family Lodge and The Green Mountain Inn are equal driving distances from the slopes, but the setting could not be more different. The Green Mountain Inn is also slightly more affordable.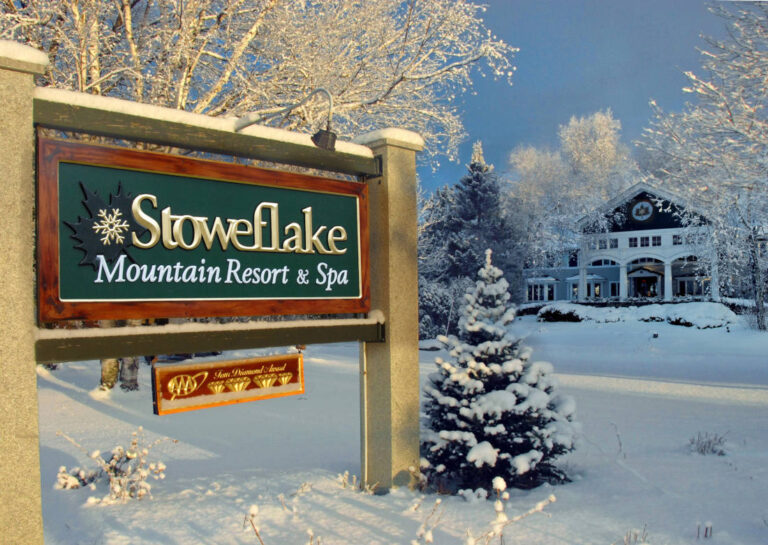 Trapp Family Lodge vs. Snowflake Mountain Resort & Spa – If you're looking for a trip focused on wellness and relaxation, with skiing on the side, Snowflake Mountain Resort & Spa is a great option. Located 10 minutes from Stowe Mountain Resort, they have an expansive wellness and fitness center, complete with pilates classes, a spinning studio, a private fitness room for women, a yoga studio, a steam room and sauna, and more. While both Trapp Family Lodge and Snowflake Mountain Resort & Spa both offer luxurious fitness centers, if you're looking for more of a traditional spa experience, you'll enjoy the expansive list of over 100 spa treatments offered at Snowflake.