The Top Notch Resort is located a short drive from Stowe and it has a free shuttle to the slopes during the winter. This is also a top-rated summer resort that is located on the recreation path.
No deals right now. Check back later or subscribe to our newsletter for updates.
Badges Earned: Free Wi-Fi, restaurant on-site, EV charging, bar on-site, winter pool, 24-hour front desk, located on shuttle route, pet-friendly.

Property Details & Staff Comments
Topnotch Resort and Spa is a mountainside resort at the base of Mount Mansfield offering luxurious amenities with all of the charm of a ski lodge. Located halfway between the heart of Stowe and Stowe Mountain Resort, guests looking for a little bit of everything will enjoy easy access to both the village shops and the slopes. While not a ski-in-ski-out resort, the complimentary shuttle will take you right to the lifts in five minutes, making it the perfect getaway for both adventure seekers and those seeking a relaxing escape. For guests looking for activities off the mountain, Topnotch offers an incredible spa, a world-class Tennis Academy, indoor and outdoor pools, and more.
The staff at Topnotch is excellent, especially the concierge team. If you're looking for recommendations or advice, they are located right at the entrance for easy access to local knowledge. The staff at the Tennis Academy is also phenomenal: all of the professionals are great teachers with experience in teaching all aspects of "Play to Win" and are USPTA/PTR certified.
Topnotch Resort Location Info
4000 Mountain Road
Stowe, VT 05672
Compare vs Nearby Stowe Lodging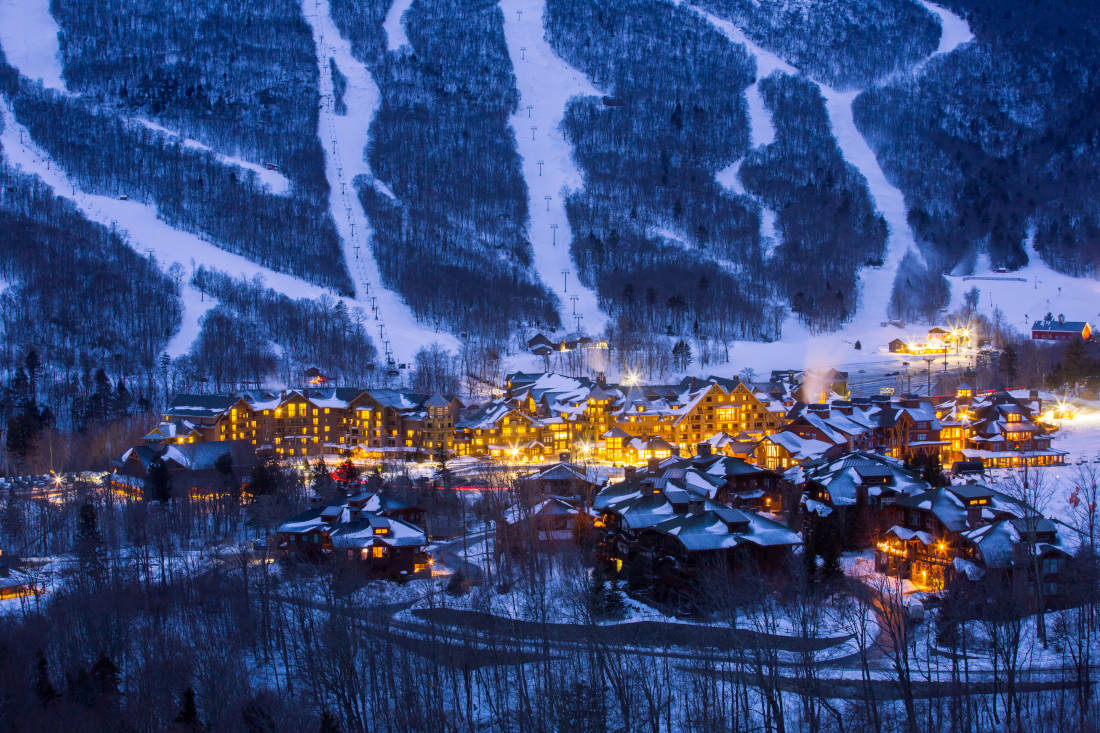 Topnotch Resort and Spa vs. The Lodge at Spruce Peak – The Lodge at Spruce Peak and Topnotch are both great options for travelers looking for a luxury experience with easy access to the mountain. The biggest differences are in price, atmosphere, and proximity to the mountain. While The Lodge at Spruce Peak is a ski-in-ski-out resort, you do need to take a quick shuttle to reach the lifts from Topnotch. The atmosphere at Topnotch is also different from The Lodge: it's much smaller and more relaxed, making it an optimal base to unwind in peace between activities during the day. The smaller size and further distance from the mountain also make Topnotch less expensive than The Lodge, making it a great option for skiers looking for luxury at less cost.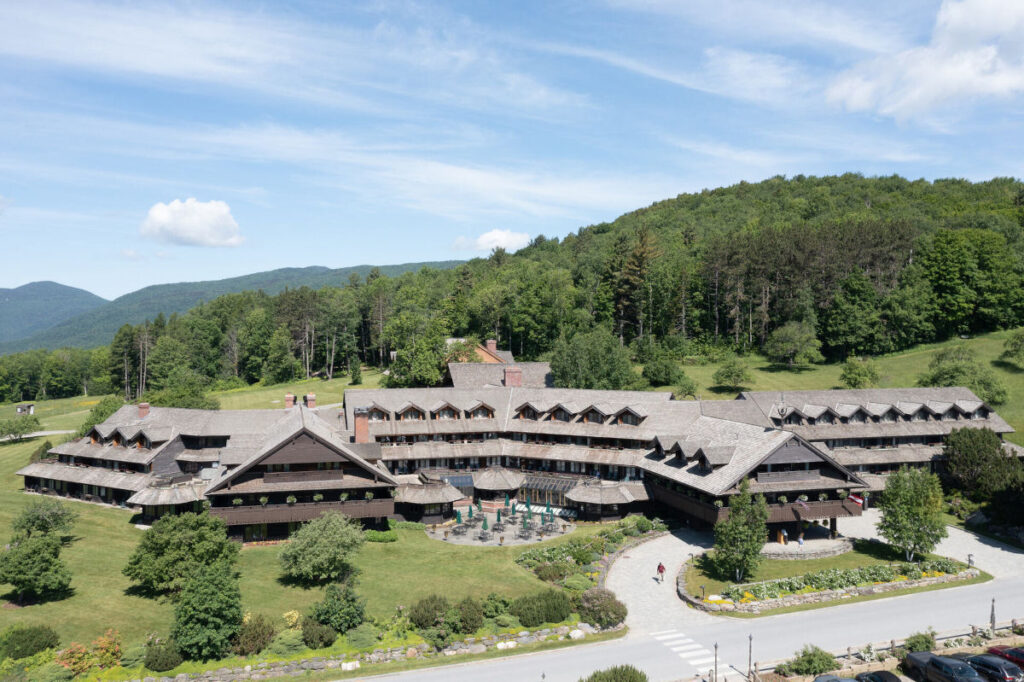 Topnotch Resort and Spa vs. Trapp Family Lodge – Topnotch is fairly similar to Trapp Family Lodge in its outdoor offerings, making both good options for outdoor enthusiasts. Topnotch is closer to Stowe Mountain Resort and is on the shuttle route, making ski access much easier than at Trapp Family Lodge. However, if you prefer snowshoeing or cross country skiing, Trapp Family Lodge is the clear winner with more to explore on the grounds. Topnotch also has a more expansive spa than Trapp Family Lodge, with more offerings and more amenities.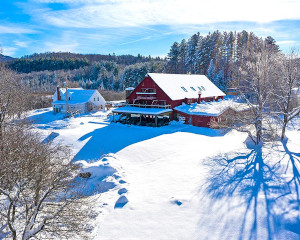 Topnotch Resort and Spa vs. Stone Hill Inn – If you are not traveling with kids and looking for a smaller, more romantic getaway for your ski trip, Stone Hill Inn may be an option to check out. The Inn is a smaller, quieter getaway with rooms equipped with luxury baths with double jacuzzis and fireplaces. It's a touch further from the slopes, but not significantly, and still sits pretty closely between Stowe's village and the mountain. The atmosphere at Stone Hill is also much less modern and stylish than Topnotch and instead offers a more charming and cozy setting.
Image Credits: Topnotch Resort