One of Stowe's first ski lodges, Timberholm Inn is a historic, small, no-frills inn located about 10 minutes away from the mountain by car. It's a great option for budget travelers, with amenities like an outdoor hot tub and complimentary breakfast.  
Join our email list for updates on any deals for Timberholm, the ski resort, or other VT ski resorts.
Badges Earned: Free Wi-Fi

Property Details & Staff Comments
Nestled amidst the serene woodlands at the foot of Mount Mansfield, Timberholm Inn is a charming inn in Stowe, Vermont. With knotty pine interiors, local artisan furnishings, and breathtaking mountain views, the nine air-conditioned rooms and suites provide a cozy and comfortable retreat. Guests can start their day with a complimentary breakfast before heading to the slopes or into town, and end their day with a movie in the TV room, a book in the lounge, or a soak in the outdoor hot tub. 
Recognized by the Stowe Historical Society as one of Stowe's very first ski lodges, Timberholm Inn is a convenient ten-minute drive from Stowe Mountain Resort. However, it is not directly on the shuttle route and is about 10-15 minutes away by foot, so it's best suited for guests that plan to drive to the mountain daily. Outside of the resort, the Inn also offers easy access to restaurants and dining options and is near the Stowe Recreation Path. Overall, the Timberholm Inn is a charming and historical no-frills option for a budget traveler in Stowe. 
Timberholm Inn Location Info
425 Cottage Club Rd
Stowe, VT 05672
Compare vs Nearby Stowe Lodging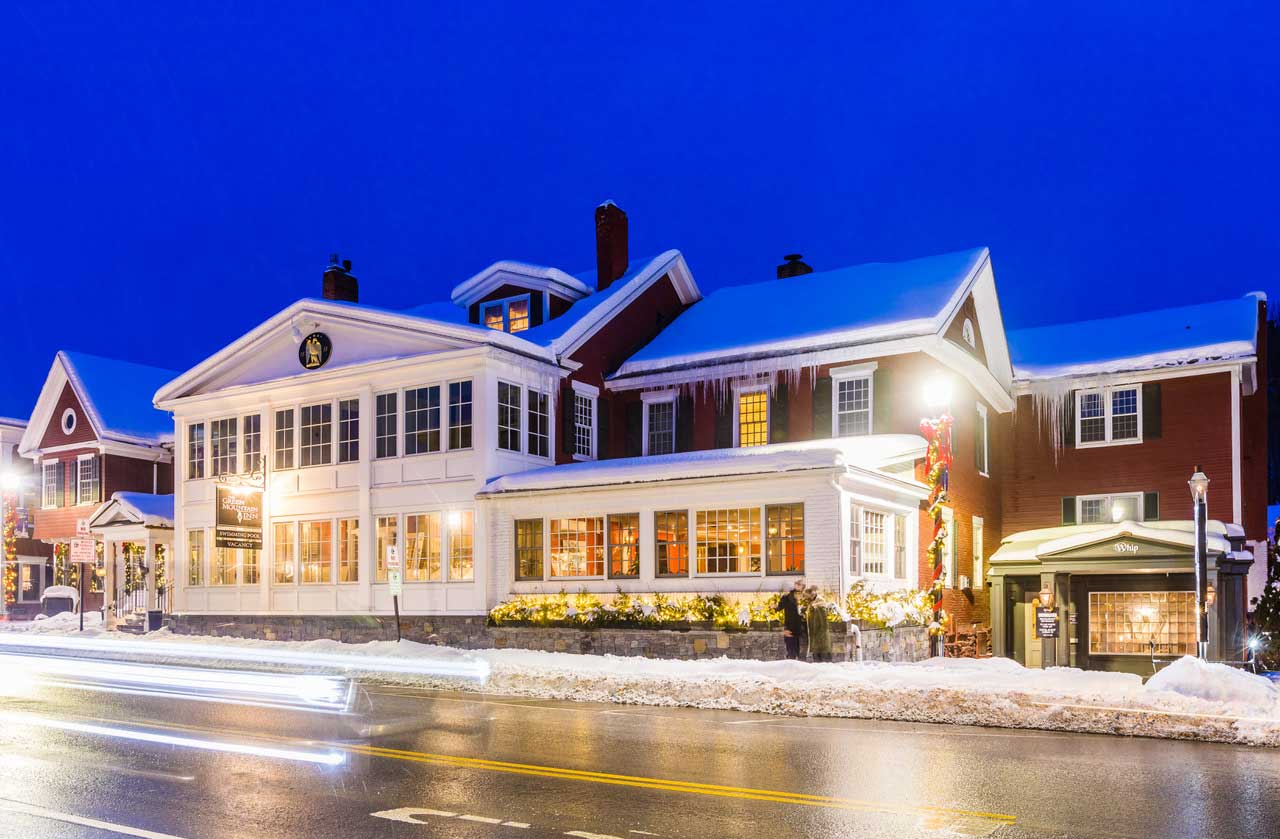 Timberholm Inn vs. Green Mountain Inn
Timberholm Inn and Green Mountain Inn are both inns in Stowe but with dramatically different amenity offerings. If you're looking for a cozy, historic inn, but are willing to splurge on the cost, Green Mountain Inn is like a more upscale version of Timberholm Inn. Green Mountain Inn is much larger, with amenities like a fitness center, outdoor heated pool, sauna, jacuzzi, and onsite dining options. Comparatively, Timberholm Inn is more of a no-frills hotel, but with similar historic charm.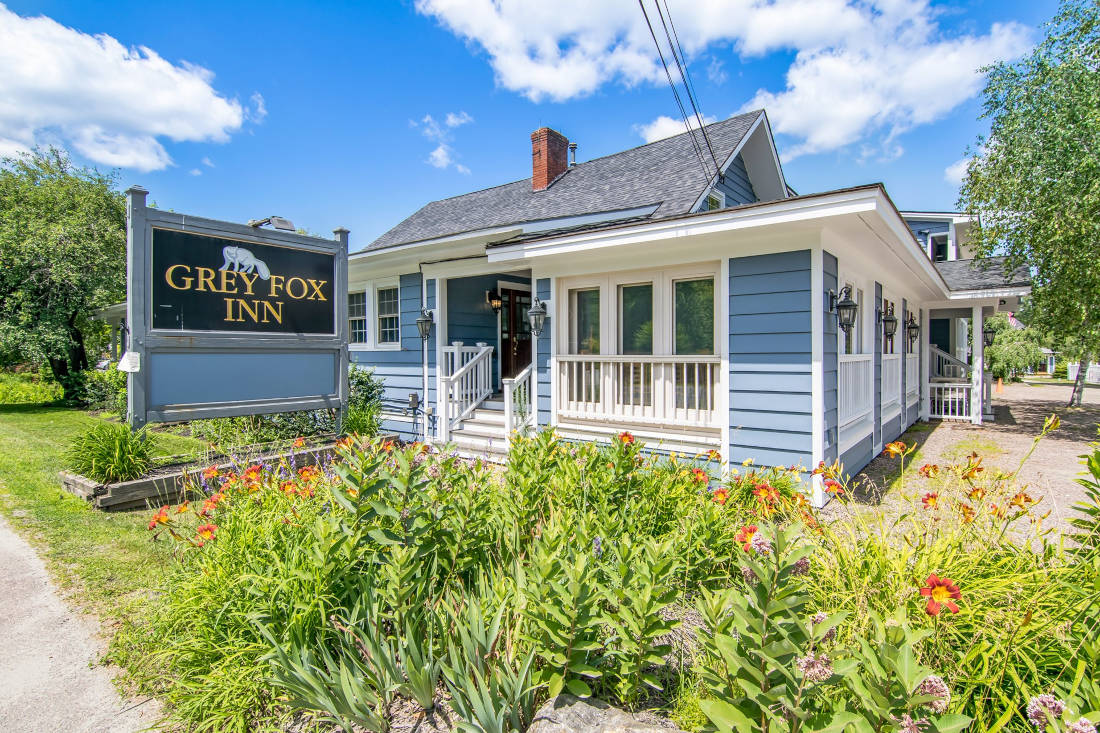 Timberholm Inn vs. Grey Fox Inn
Timberholm Inn and Grey Fox Inn offer distinct experiences based on their size, amenities, and location. Timberholm Inn, being one-third the size of Grey Fox Inn, provides a more intimate and cozy atmosphere. While Grey Fox Inn features a year-round pool and fitness center, whereas Timberholm Inn offers a relaxing outdoor hot tub. Additionally, Grey Fox Inn benefits from its location on the shuttle route, unlike Timberholm Inn.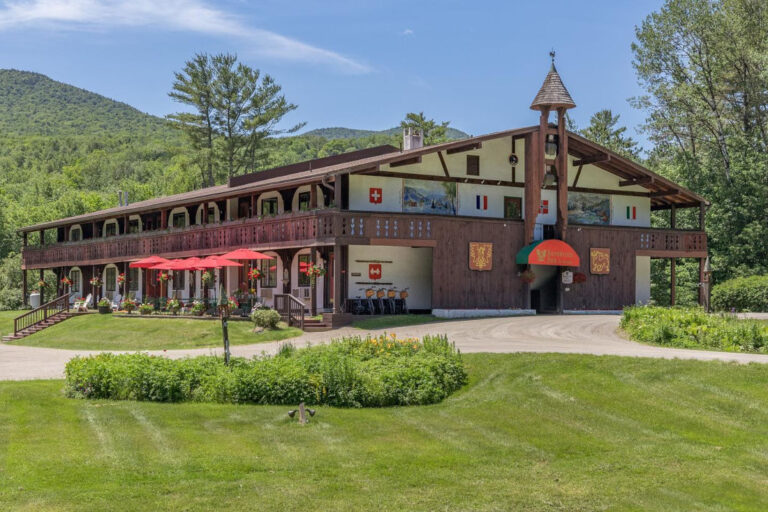 Timberholm Inn vs. Innsbruck Inn
Timberholm Inn and The Innsbruck Inn at Stowe offer similar options for a stay in Stowe. While The Innsbruck Inn enjoys a convenient location with shuttle access to the surrounding attractions, Timberholm Inn is better suited to guests who are planning to drive. Both inns offer amenities like hot tubs and games/books for relaxation, and guests can enjoy breakfast at either establishment. However, the Innsbruck Inn offers a little extra with their après-ski cheese platters and cookies.

Image Credits: Timberholm Inn