The Innsbruck Inn at Stowe is a recently renovated Austrian-style property that offers 20 guest rooms and suites. It's conveniently located near Stowe Mountain Resort and within walking distance of several outdoor activities. 
Innsbruck Inn at Stowe Deals
Join our newsletter for updates on any deals for Stowe, VT.
Badges Earned: Free Wi-Fi, restaurant on-site, bar on-site, located on shuttle route, pet-friendly.

Property Details & Staff Comments
The Innsbruck Inn at Stowe is a scenic, Austrian-style property nestled between Stowe Mountain Resort and the heart of Stowe village. Recently renovated, the Inn features twenty spacious guest rooms and suites that each have an outdoor sitting area where guests can relax and take in the beautiful scenery. Rooms range in size from the economy room, a no-frills space with a queen bed, to the two-bedroom suite with a fireplace. If traveling in a large group that is looking for more space and privacy, then travelers should also consider the detached Austrian chalet next to the Inn that has 5 bedrooms and 2 full bathrooms. 
Travelers that are searching for a hotel with outdoor activities close by will enjoy staying at the Innsbruck Inn at Stowe. The activities within walking distance are plentiful, including the scenic Stowe recreation path, Streamside Park, a skating rink, a mini sledding hill (perfect for toddlers), and Nordic Barn Riding Stables. Additionally, the base of the mountain is just a quick drive away, or, for travelers looking to save on parking, the shuttle is available within walking distance.
At the end of the day, guests can enjoy the Inn's Apres-Ski including a complimentary cheese platter home-baked cookies, and hot cider. Afterward, relax in the hot tub, or join the kids for a game of ping pong in the game room. In the morning, before a long day at the mountain, the inn offers a full breakfast to enjoy that includes plenty of options, including eggs, bacon, pancakes, oatmeal, yogurt, coffee, and more. 
Innsbruck Inn at Stowe Location Info
4361 Mountain Rd
Stowe, VT 05672
Innsbruck Inn at Stowe Lodge FAQ
Compare vs Nearby Stowe Lodging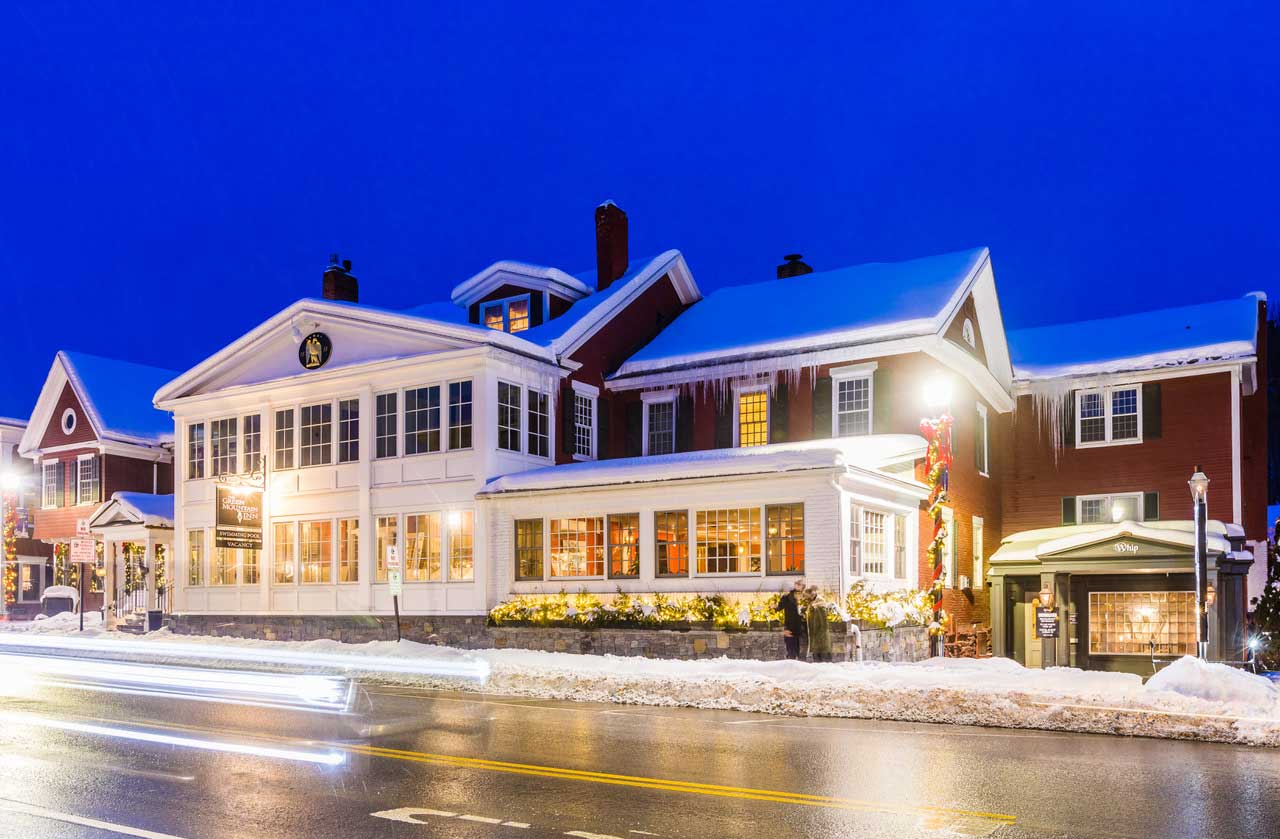 Innsbruck Inn at Stowe vs. Green Mountain Inn
Green Mountain Inn and Innsbruck Inn at Stowe are both charming, cozy inns in Stowe, but they cater to different preferences. The Green Mountain Inn is right in the heart of the village of Stowe, making it the perfect spot for travelers that prioritize easy access to shopping and dining, whereas guests that prefer to be in a more scenic setting with more outdoor activities easily accessible may prefer the Innsbruck Inn.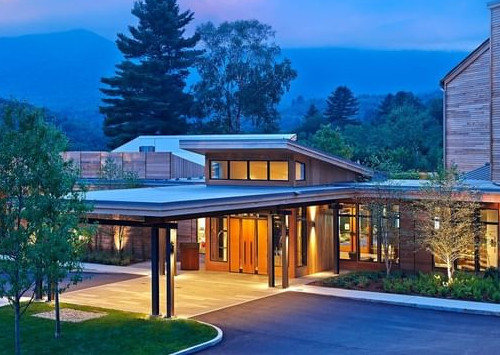 Innsbruck Inn at Stowe vs. Topnotch Resort & Spa
Topnotch Resort & Spa is right next to Innsbruck Inn, however, it includes more amenities than the Inn for travelers seeking more variety. The Resort has a larger onsite restaurant and bar than the inn, indoor tennis courts, and a large spa with indoor and outdoor pools. However, guests don't have to stay at Topnotch to take advantage of some of these: for travelers on a budget, staying at the Innsbruck Inn but splurging on a spa treatment next door at Topnotch may be a happy medium.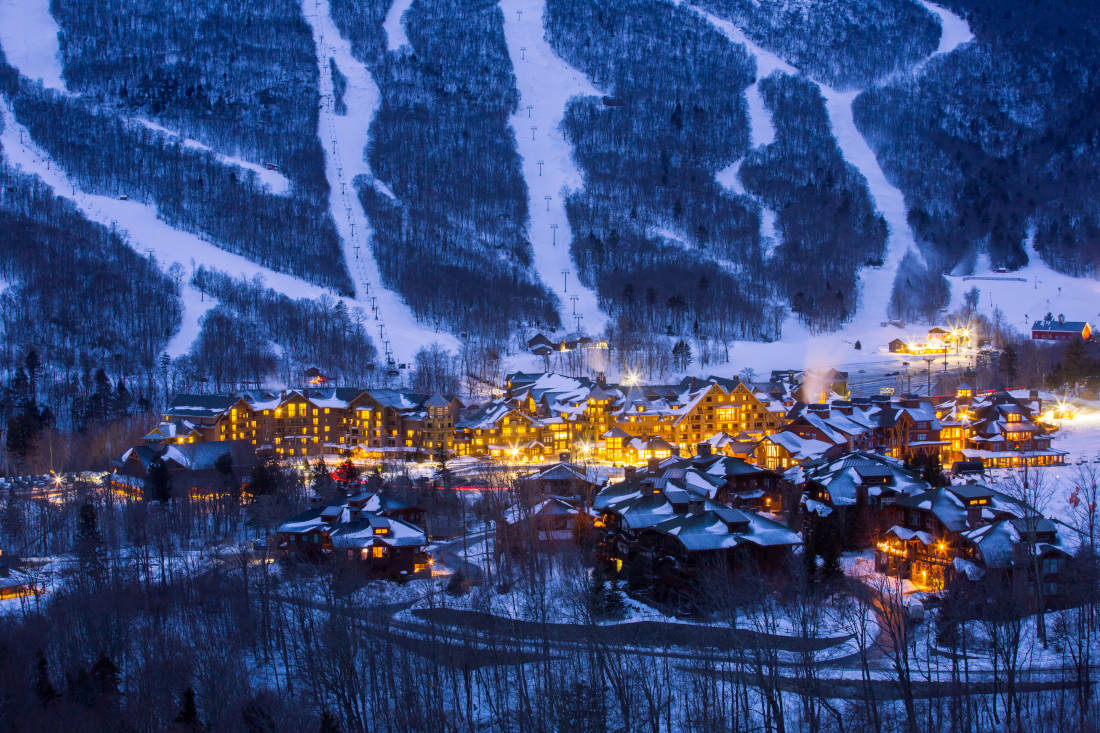 Innsbruck Inn at Stowe vs. The Lodge at Spruce Peak
The Lodge at Spruce Peak is a significantly more luxurious (and expensive!) experience than the Inn. Unlike the Inn where a drive or a shuttle ride is necessary to reach the mountain, The Lodge at Spruce Peak is a ski-in-ski-out resort. The Lodge at Spruce Peak also has more options for swimming pools, spa treatments, and onsite dining, and includes valet parking with options for electric vehicle charging. For guests that are looking to splurge on a resort where everything is at their fingertips, The Lodge at Spruce Peak is a clear winner.
Image Credits: Innsbruck Inn at Stowe