Stowe Motel & Snowdrift is a clean, no-frills option for travelers looking for an affordable stay with a wide variety of options for accommodations. 
Stowe Motel and Snowdrift Deals
Looking for lodging deals at the Stowe Motel and Snowdrift? There is nothing listed here at the moment. Subscribe to our updates below and we will update you on VT ski deals as they come in.
Badges Earned: Free Wi-Fi, located on shuttle route, pet-friendly.

Property Details & Staff Comments
The Stowe Motel & Snowdrift is a motel located nearby the center of Stowe, a short drive away from Mount Mansfield. It's a great option for guests looking for an affordable and clean stay in between days at the slopes without any frills. With a wide variety of room options, including standard rooms, efficiencies with kitchenettes and fireplaces, apartments, suites, and houses, there's an accommodation for every preference.
While the motel doesn't have a fitness center or swimming pool open in the winter, guests looking to get active can take advantage of their free snowshoe rental and take a hike on the paths around the motel or ride the shuttle up to Stowe Mountain Resort for a day of skiing. The shuttle is a quick walk from the motel, or guests that prefer to drive can make the quick 5-mile drive up the mountain. Also offered at the motel are bikes available to rent, perfect for days when the weather is nice and travelers want to enjoy a quick ride into town. For runners, Stowe's recreational path is located nearby for a scenic outdoor run, or for guests with pets to take their dogs for a walk.
One perk to staying at the motel over the weekend is the Stowe Farmer's Market, located on the Snowdrift property every Sunday from 9am to 3pm. While it makes traffic heavy on Sundays, it's a great opportunity to pick up some locally grown produce and other goods. The motel is also a short walk from multiple dining options, the spa at Stoweflake Resort, and a ski and sports store.
Stowe Motel & Snowdrift Lodge Location Info
2043 Mountain Rd
Stowe, VT 05672
Stowe Motel & Snowdrift FAQ
Compare vs Nearby Stowe Lodging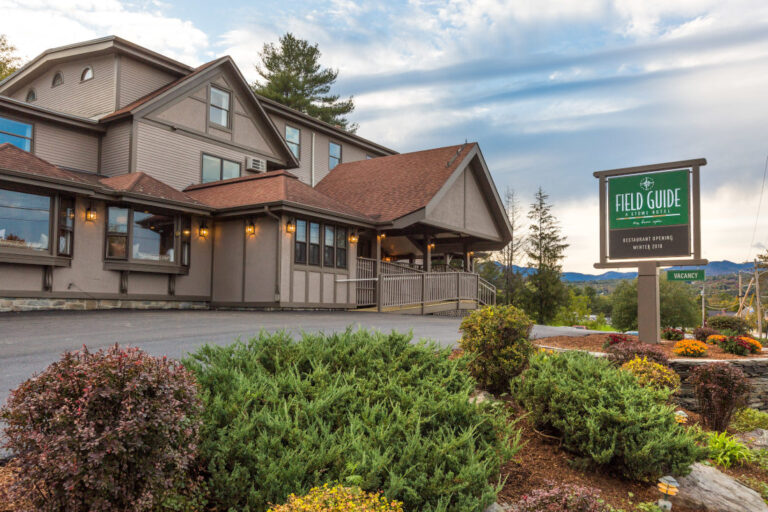 Stowe Motel & Snowdrift vs. Field Guide Lodge
The Field Guide Lodge and the Motel are both clean, comfortable housing options for travelers looking for an affordable stay in Stowe. They feature similar amenities, however, the Lodge's interior is more updated and modern. The Lodge also has a lobby bar and restaurant, where guests can enjoy complimentary breakfast in the morning or bar snacks, local beers, and cocktails at night. Overall, both are great options for travelers on a budget, but guests looking to slightly elevate their stay may prefer the Lodge.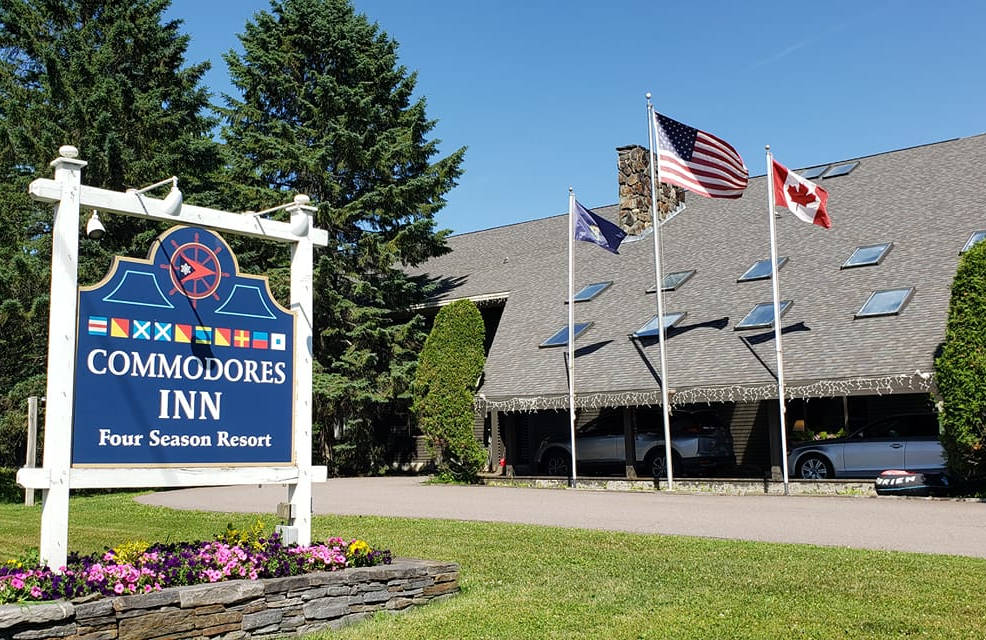 Stowe Motel & Snowdrift vs. Commodores Inn
Commodores Inn is another option for hotels in Stowe that are on the more affordable end. Similarly to the Motel, it does not feature many luxe amenities, but it prides itself on its clean and comfortable rooms and family-owned atmosphere. The biggest differences between the two are the room options and the swimming pool. While the motel has a wide range of options for travelers, the Inn only has rooms with one king bed or two queens. However, unlike the motel, it does have a swimming pool open year-round.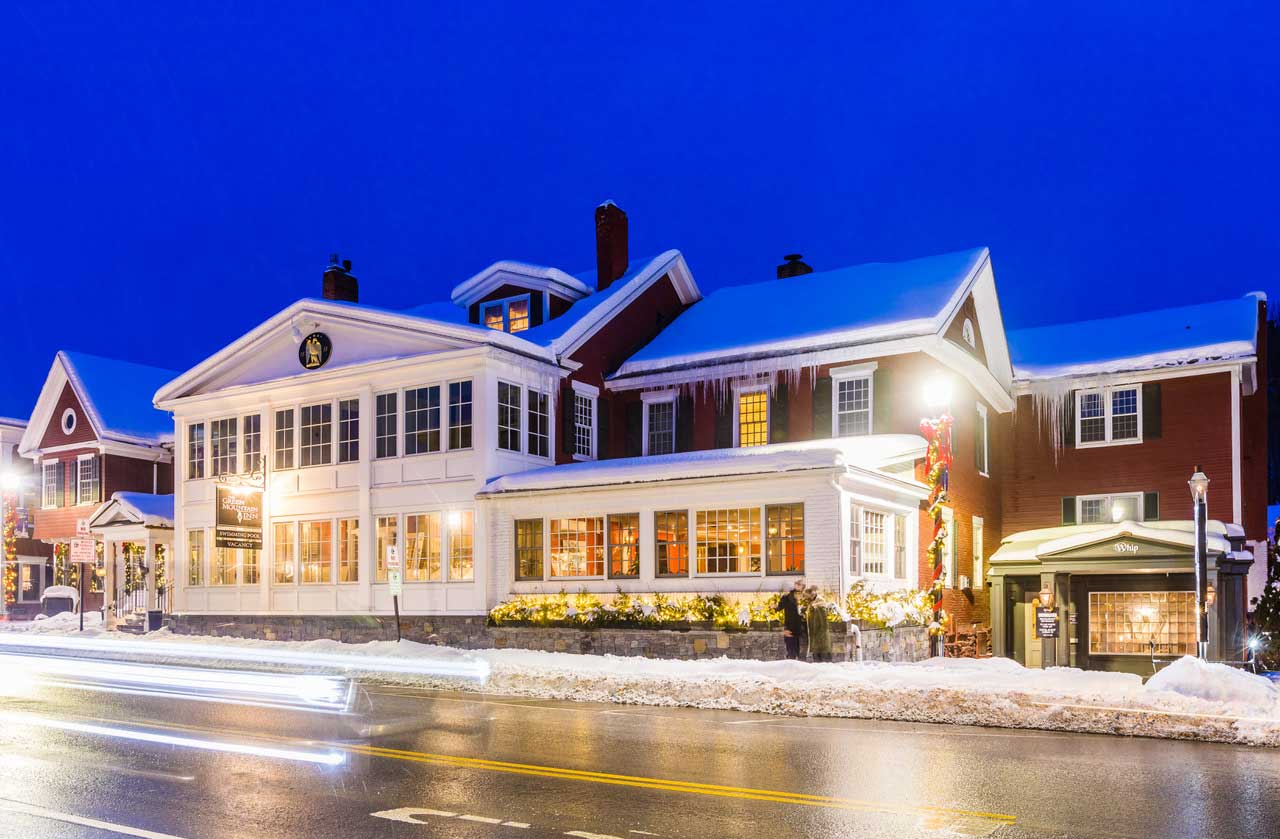 Stowe Motel & Snowdrift vs. Green Mountain Inn
The Green Mountain Inn is a step up from the Motel, with more amenities and a great location in the center of town. Unlike the Motel, the Inn's front door opens onto the main street of Stowe, giving plenty of options for food and shopping just a few steps away. It also has a restaurant, fitness center, pool, jacuzzi, and massage rooms. Coming in at a higher price tag, the Green Mountain Inn is a great option for travelers looking to splurge a little and upgrade their stay.
Image Credits: Stowe Motel & Snowdrift