Fairfield Inn and Suites by Marriott Waterbury Stowe
Fairfield Inn and Suites by Marriott Waterbury Stowe is a hotel in Waterbury, VT with amenities that include a pool and gym. It gives travelers quick access to both Bolton Valley and Stowe Mountain Resort, but guests will need to drive to reach either. 
Fairfield Inn & Suites Deals
Looking for Stowe lodging deals? Join our newsletter by entering your email below and you'll receive updates on all of our VT ski deals!
Badges Earned: Free Wi-Fi, 24-hour front desk, winter pool.

Property Details & Staff Comments
Fairfield Inn and Suites by Marriott Waterbury-Stowe is a hotel located in Waterbury, but guests seeking access to all of the outdoor activities in Stowe can also consider it a great option. Centrally located between Stowe Resort and Bolton Valley, Fairfield Inn isn't on any local shuttle routes to either mountain, but gives easy access to both mountains by car. There are also cross-country and hiking trails nearby for active travelers, and the hotel is within walking distance of the Ben & Jerry's factory. For local dining and shopping options, guests can head to one of the nearby villages: Waterbury's Historic District is just 1.2 miles away, and Stowe is 20 minutes away by car. 
While the Inn doesn't have the same local charm as many of the nearby hotels, it does feature all of the amenities that guests expect from large hotel chains: free WiFi, a 24-hour front desk, a fitness center, a pool, and a hot tub, free coffee and tea, and complimentary breakfast. There are 84 rooms, with accommodations ranging from guest rooms with one king to studio rooms with pull-out beds and fireplaces, and travelers can trust that their room will have a microwave and fridge. Guests praise the hotel for being a clean, spacious place to stay with excellent, responsive customer service.
Fairfield Inn and Suites by Marriott Waterbury Stowe Location Info
1017 Waterbury Stowe Rd
Waterbury, VT 05676
Fairfield Inn and Suites by Marriott Waterbury Stowe Location Info FAQ
Compare vs Nearby Stowe Lodging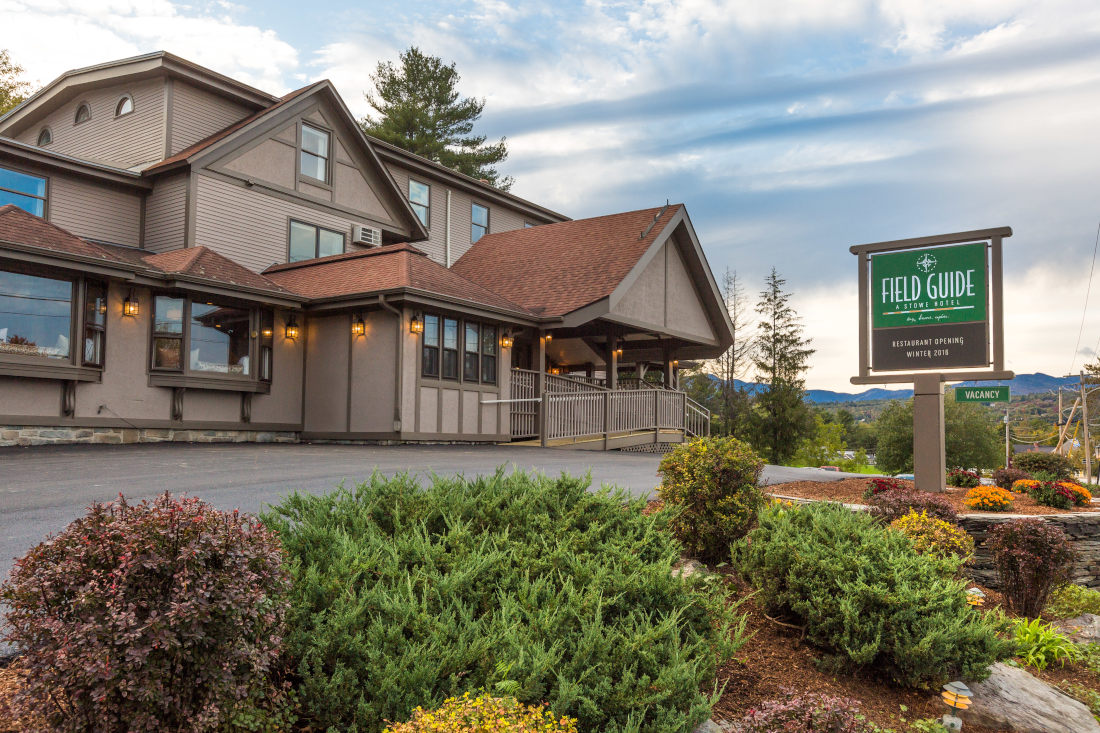 Fairfield Inn and Suites vs. Field Guide Lodge
Field Guide Lodge is a boutique hotel in Stowe, located a short walk from the village. It has a more trendy, hip feel than Fairfield Inn that guests looking for a unique experience may enjoy, but it comes with fewer amenities. The Lodge doesn't have an indoor pool or gym, so travelers prioritizing onsite options for swimming may prefer the Inn.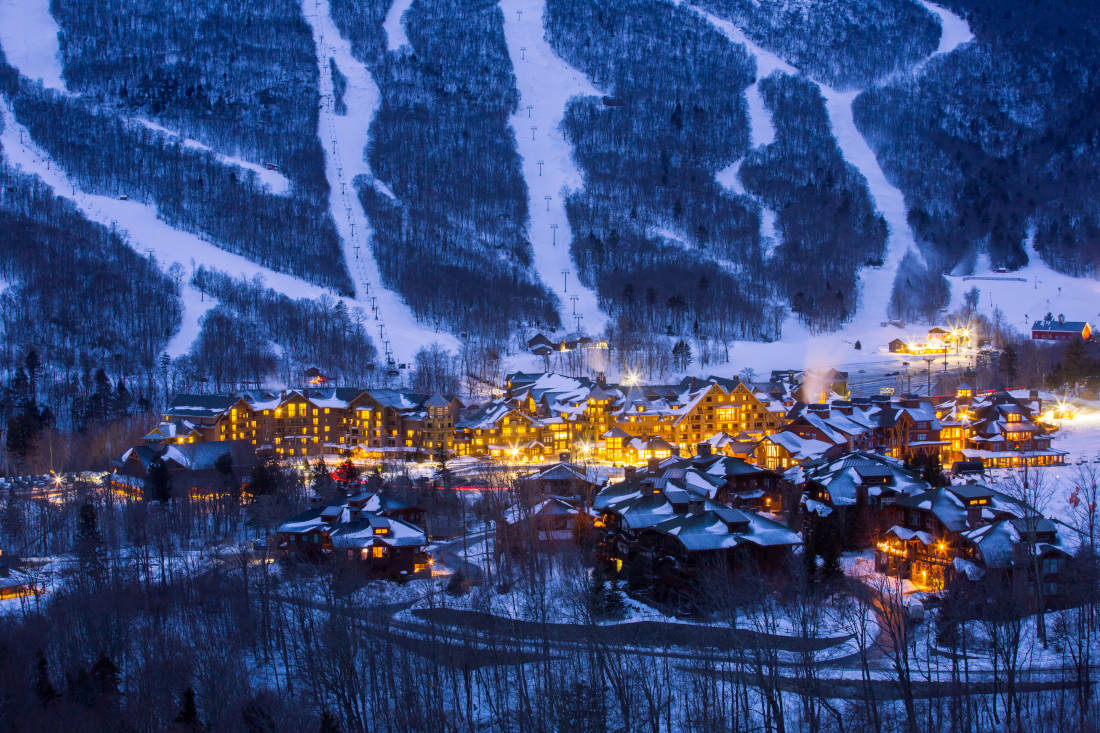 Fairfield Inn and Suites vs. The Lodge at Spruce Peak
The Lodge at Spruce Peak is another chain-backed resort, with ownership by Hyatt, but offers a more luxurious experience right at the base of the mountain. It's a ski-in-ski-out resort with a ski valet, giving guests unparalleled access to the mountain with ease. However, this makes it more difficult for skiers that want to night ski at Bolton Valley, too, since they'll need to retrieve their gear from the valet, request their car, and drive 45 minutes.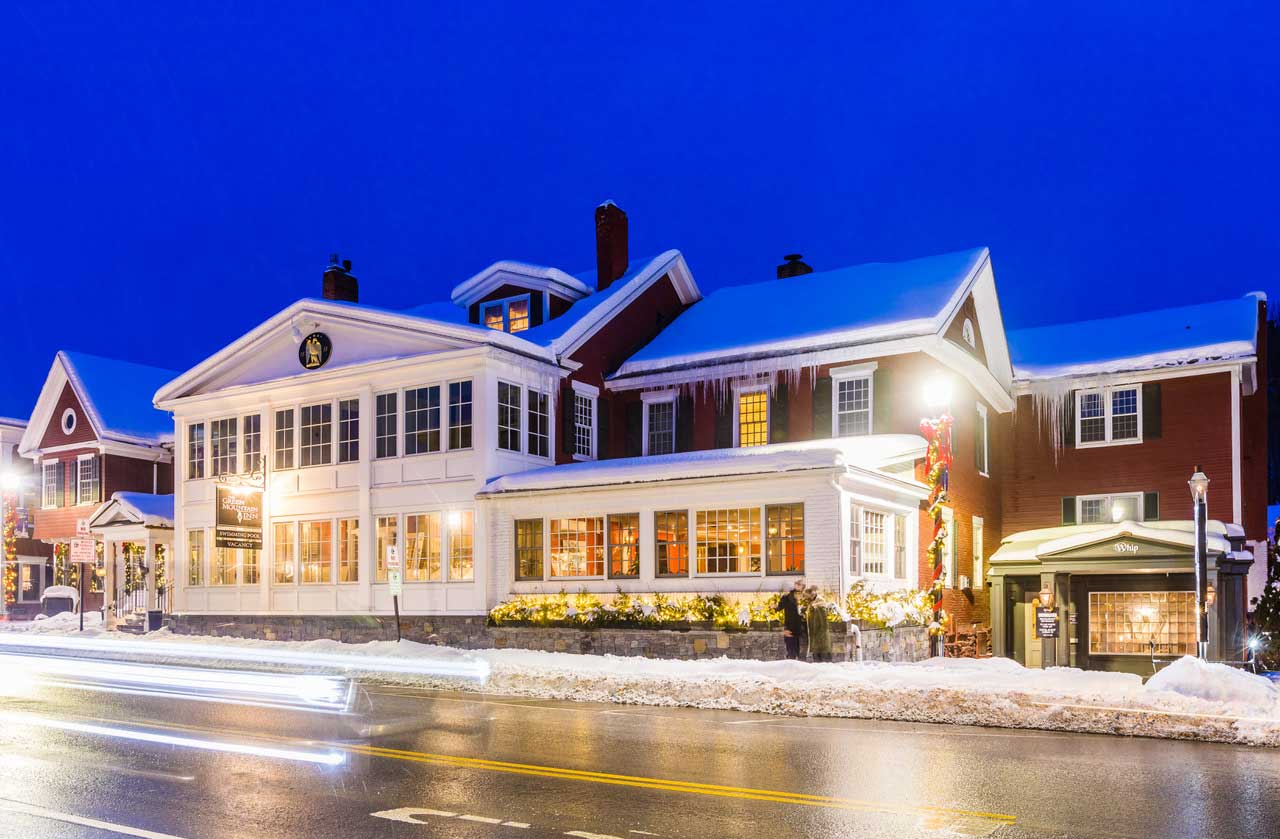 Fairfield Inn and Suites vs. Green Mountain Inn
Fairfield Inn and Suites is located in Waterbury, within walking distance of Waterbury's Historic District, whereas Green Mountain Inn is located right in the heart of Stowe. While the two hotels have comparable on-site amenities, they have different atmospheres. Travelers looking for a stay where they know exactly what to expect may appreciate the hotel chain feel of the Fairfield Inn and Suites, but guests looking for a little local charm will appreciate the history of Green Mountain Inn. 
Image Credits: Fairfield Inn