There is great lodging right at the base of the ski resort here and the best accommodations are owned by Vail Resorts. Away from the mountain, you'll find lots of bed & breakfasts and luxury mountain spas like the Castle Hill Resort.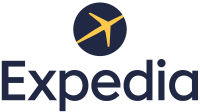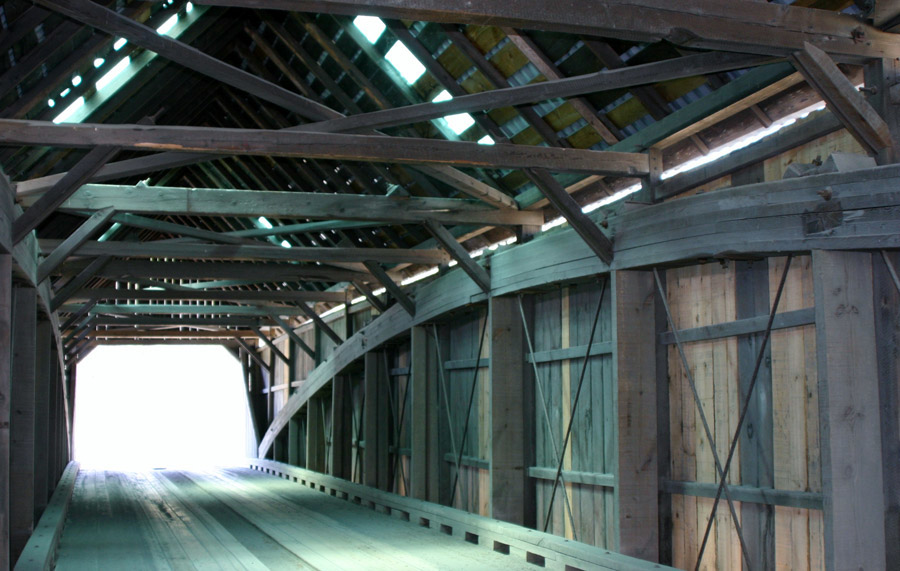 Lincoln Inn & Restaurant at the Covered Bridge
The Lincoln Inn and Restaurant at the Covered Bridge, located in Woodstock, VT, offers six charming, well-appointed rooms and a highly acclaimed on-site restaurant. The restaurant, led by a Michelin-star-trained chef, serves gourmet-fusion dishes with wine pairings and is a standout feature of the inn. Both Okemo and Killington are within a 45-minute drive, making it a great choice for foodies looking for fine dining in between outdoor activities.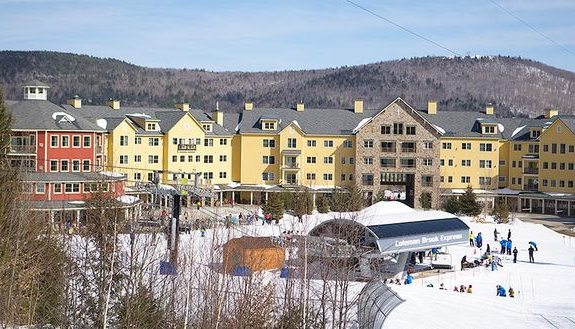 Jackson Gore Village is a family-friendly, ski-in/ski-out hotel located at the base of the mountain. Accommodations range from queen/king rooms to spacious 3-bedroom units with lofts, catering to various group sizes. Guests have access to a wide range of amenities, including heated pools, a hot tub, fitness center, and more. With on-site restaurants and the convenience of staying steps away from the mountain, Jackson Gore Village is a great choice for families and groups.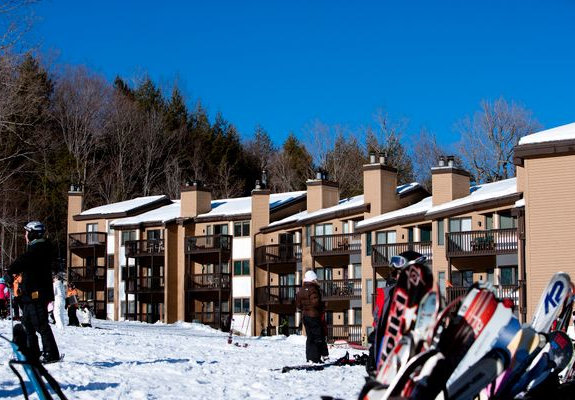 Located in the Clock Tower Base Area, Mountain Lodge at Okemo is a ski-in/ski-out hotel with one-bedroom/one-bathroom rooms that feature full kitchens. The lodge's central location gives visitors access to restaurants, shops, ski rentals, and more. Though not attached, guests have access to The Spring House in Jackson Gore Village for amenities including a fitness center, pools, a hot tub, and more. Onsite, every room has a ski locker, making for easy gear storage.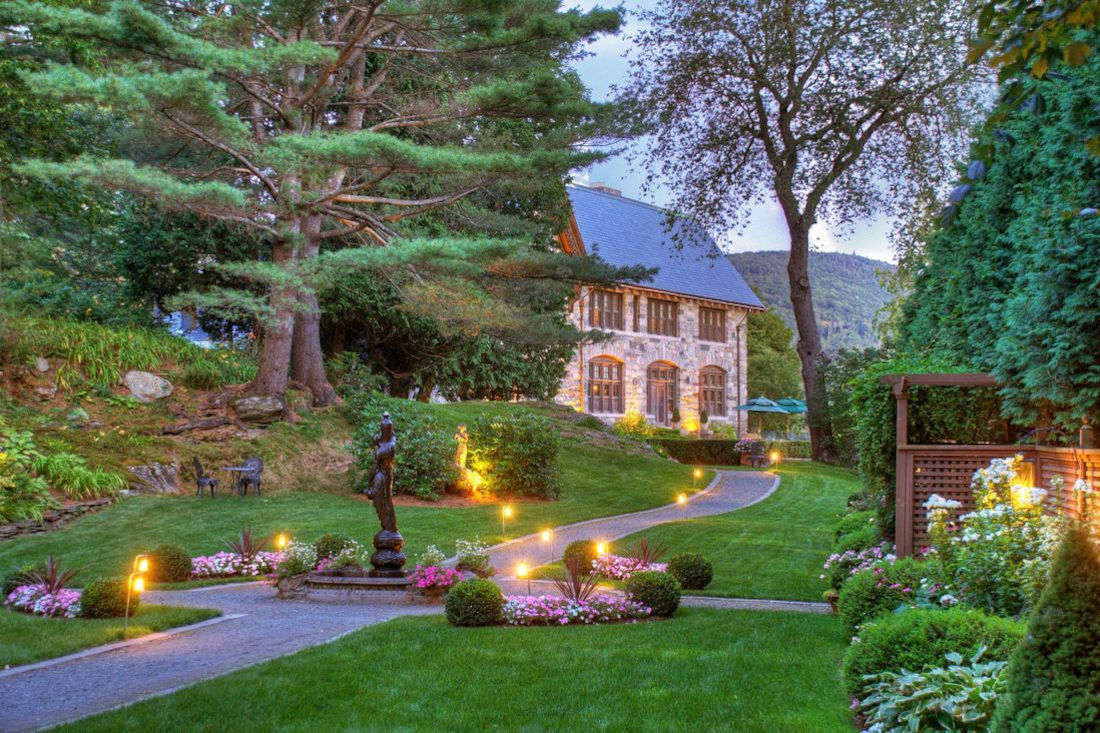 Castle Hill Resort & Spa, located in Proctorsville, VT, combines historic elegance and modern comfort. Just under 15 minutes from Okemo Resort, accommodations include rooms and suites with period furnishings perfect for couples, and condos and rentals that cater to groups. The resort offers amenities including an upscale restaurant, a library with a fireplace, an exceptional restaurant, and more. The spa offers relaxation with a fitness center and heated pool.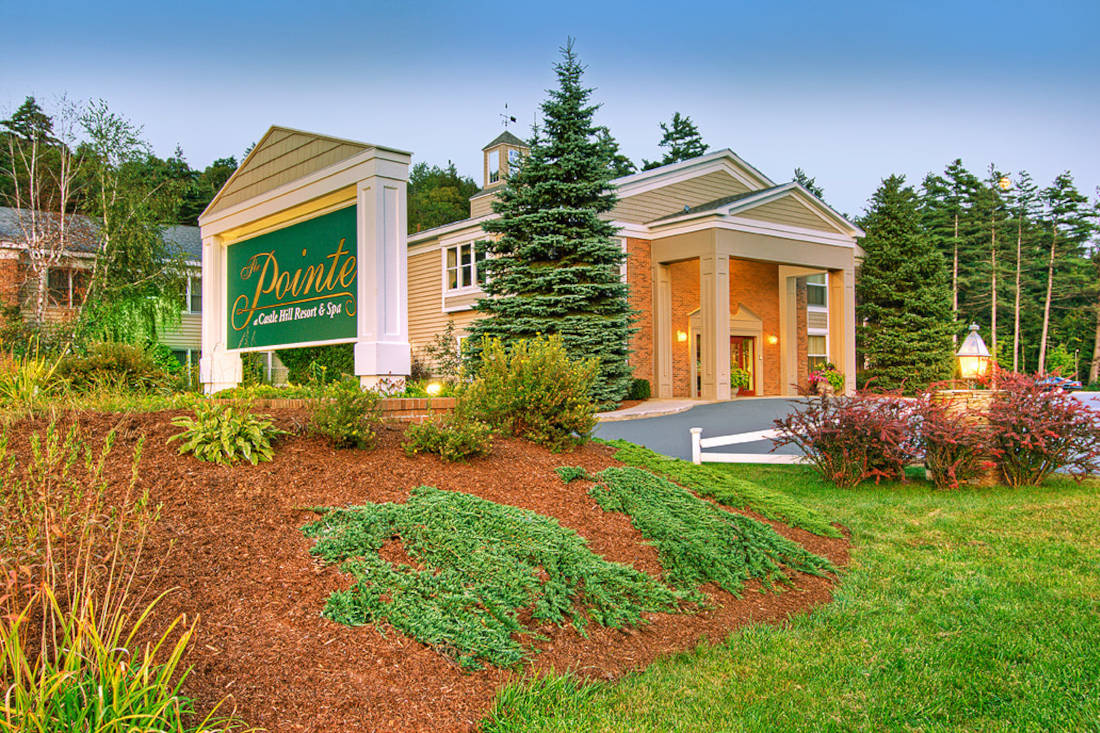 The Pointe at Castle Hill
Attached to Castle Hill Resort, The Pointe at Castle Hill shares the amenities of the main resort but with a wider variety of accommodations, including guest rooms, suites, and vacation condos. Guests can enjoy all of the amenities at the adjoining resort, including the restaurant, pool, hot tub, and spa. Although not directly on the Okemo shuttle route, it's a short drive to the mountain and offers a private shuttle option.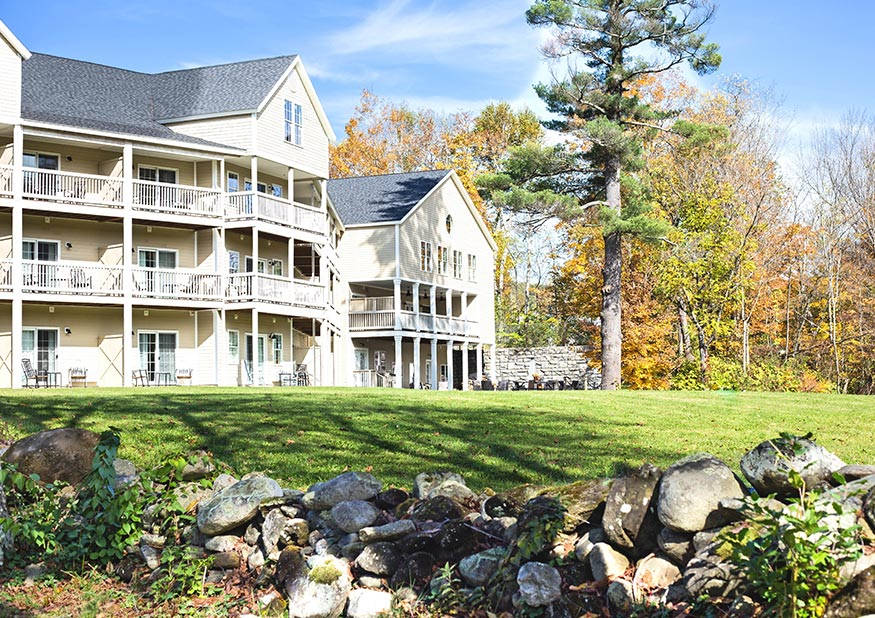 506 On The River Inn, nestled in Woodstock, is a stylish and family-owned hotel with a range of amenities. With an indoor pool, hot tub, fitness center, game room, and more, it caters to families and groups. Young guests receive thoughtful touches including books, binoculars, and an "explorer corner." While not on the ski shuttle route, the Inn offers a private shuttle seasonally to nearby mountains, and guests have plenty of shopping and dining options to explore in the nearby downtown area.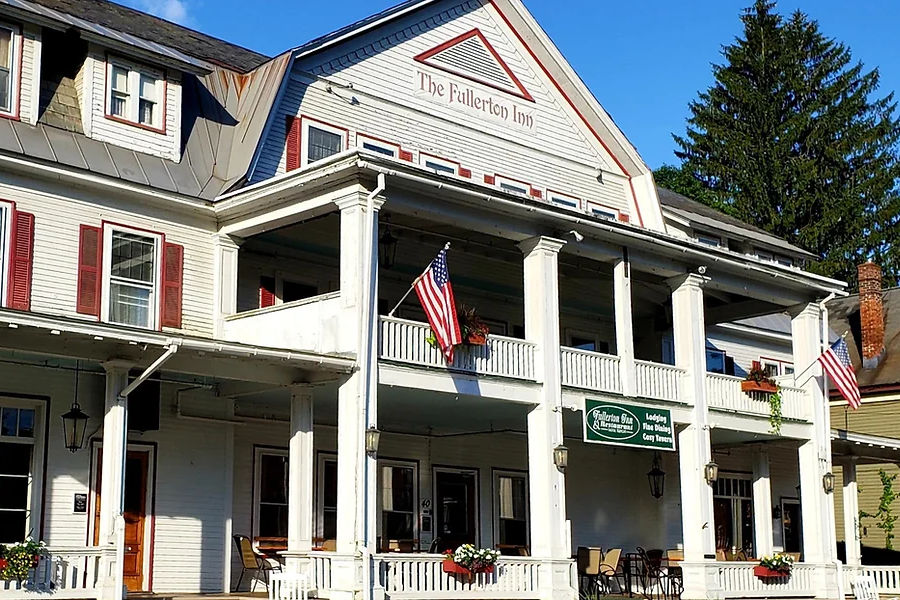 Nestled in Vermont's village of Chester, Fullerton Inn offers a historic yet comfortable stay with 20 cozy guest rooms. The onsite restaurant serves locally sourced American cuisine, and though not on a shuttle route, the inn provides easy access to nearby ski mountains like Okemo and Magic Mountain within a 20-25 minute drive. Locally, guests can explore picturesque trails, babbling brooks, and vibrant downtown Chester.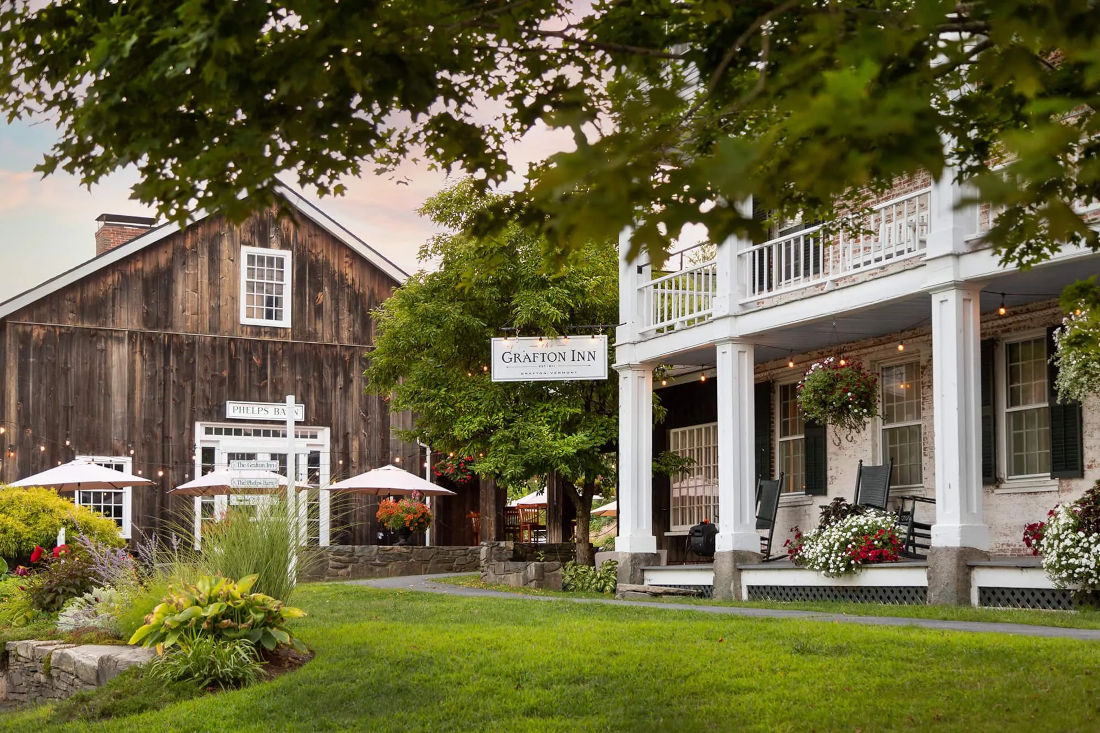 Grafton Inn is a charming hotel set in historic Grafton, a short drive from several local mountains. Accommodations range from rooms with two double beds to king-bed options, including guest houses for larger groups. Thoughtful amenities include daily breakfast, a welcome gift, a fitness center, and afternoon refreshments. Set in the heart of Grafton, guests have easy access to nature trails, shopping and dining, or can drive to one of the nearby mountains.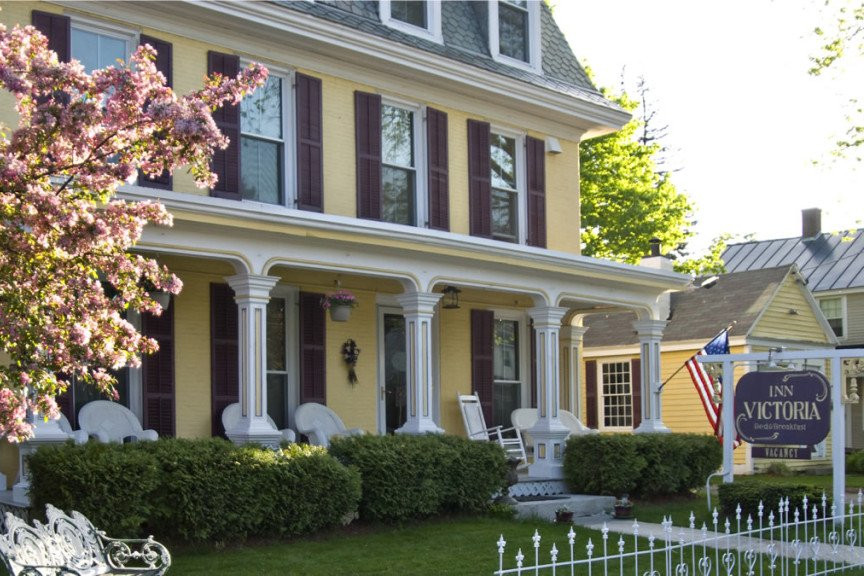 Inn Victoria is a charming B&B with 9 rooms in Chester, VT. The inn provides modern comforts like flat-screen TVs, WiFi, and private bathrooms, while homemade breakfasts and optional dinners add to the experience. While lacking extensive amenities, the inn's charm and warm innkeepers compensate. Guests can explore nearby attractions like the Calvin Coolidge Homestead and Long Trail Brewery, or enjoy skiing at Magic Mountain and Okemo Resort, just a short drive away.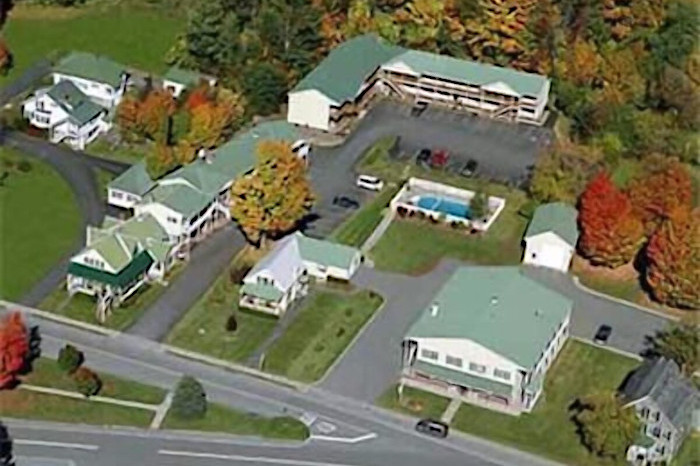 The Ludlow Colonial Motel is a straightforward and budget-friendly hotel near the mountain. The motel offers basic amenities like refrigerators and microwaves in the rooms, a 24-hour exercise room, and a complimentary continental breakfast. Its prime downtown location provides easy access to various shops, restaurants, and attractions. Additionally, being just a five-minute drive from Okemo Resort makes it convenient for both mountain access and exploring the local area.