Fullerton Inn is a cozy Inn in Chester, VT with 20 guest rooms and a restaurant and tavern on-site. While not on any shuttle routes, local mountains are accessible via a 20-25 minute drive. 
Fullerton Inn Deals & Discounts
Please check back for any deals at the Fullerton Inn. Enter your email below to get notified on any great deals that we add to the website.
Badges Earned: Free Wi-Fi, electric vehicle charging, restaurant on-site, bar on-site.

Property Details & Staff Comments
The Fullerton Inn in Chester, Vermont, offers a charming and historic experience nestled in the green mountains of this picturesque village. Dating back to 1885, the Inn has stood as a keystone to the area's history, preserving its legacy while providing modern comforts for guests. With 20 charming guest rooms, visitors are treated to a cozy and inviting atmosphere. The Inn has an onsite restaurant that's a favorite with locals and travelers, serving casual American fare crafted from locally sourced ingredients. 
The Inn is not on a local shuttle route, so skiers and snowboarders need to drive to one of the nearby mountains. Both Okemo and Magic Mountain are between a 20-25 minute drive, so guests should be prepared to spend the day at the mountains without easy access to their accommodations. Fortunately, there is plenty to do near the inn to make up for the distance from the mountains: From babbling brooks to hiking trails leading to stunning mountaintop vistas, there's no shortage of natural beauty to enjoy, and the Inn's location in downtown Chester provides plenty of shopping and dining to enjoy.
Fullerton Inn Location Info
40 The Common
Chester, VT 05143
Compare vs Nearby Okemo Lodging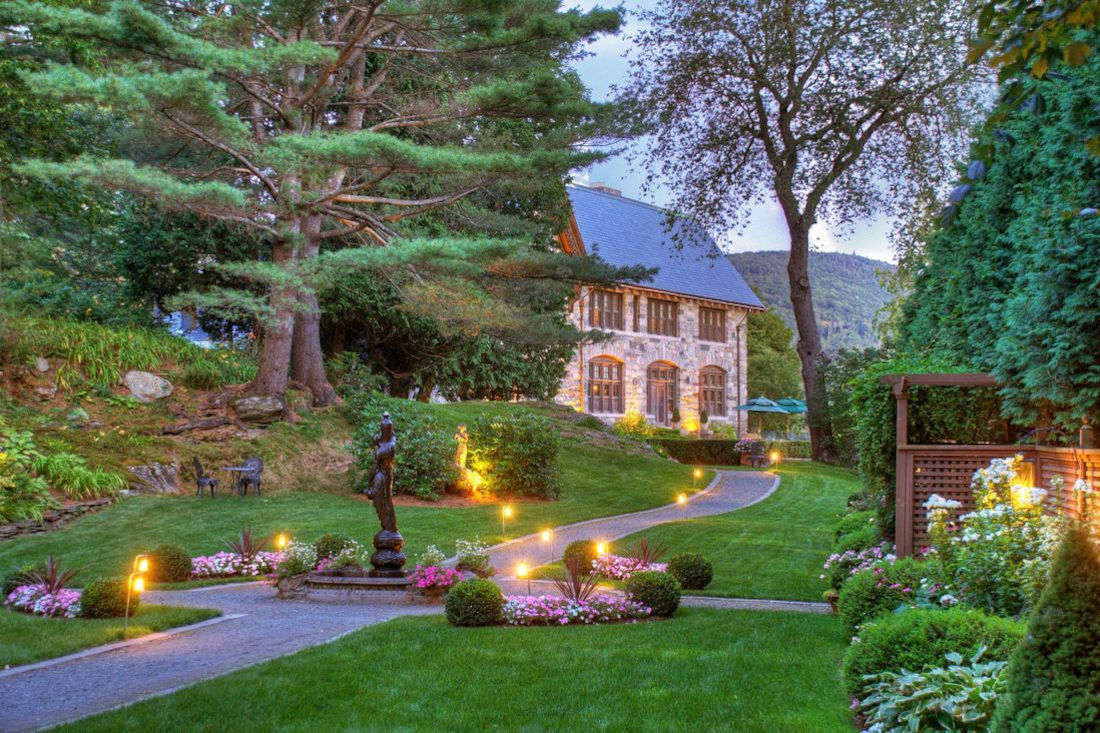 Fullerton Inn vs. Castle Hill Resort & Spa
Fullerton Inn and Castle Hill Resort are both options for accommodation that are near Okemo Resort but vary in distance away from the resort and some amenities. The Inn is about 15 minutes aurther from the mountain than the resort, and has less amenities than Castle Hill. However, guests of the inn do benefit from a small downtown area being within close proximity for visitors that enjoy exploring classic New England towns.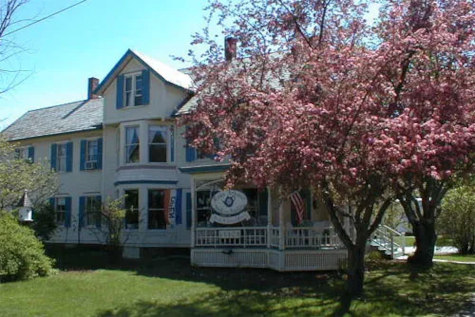 Fullerton Inn vs. Rose Arbour B&B
Fullerton Inn and Rose Arbour Bed and Breakfast are both small hotels located in Chester, VT, near downtown Chester. Guests looking for a more traditional "hotel" feel may prefer to stay at Fullerton Inn, where guests will find rooms with their own private bathroom and a little more variety. Rose Arbour Bed and Breakfast follows the format of a traditional B&B with potential shared bathrooms and few options. Further, Fullerton Inn also has a full restaurant and bar, while the bed and breakfast only has complimentary breakfast and a kitchenette. 
Fullerton Inn vs. Inn Victoria
Inn Victoria is another small inn in Chester, VT, located within walking distance of Fullerton Inn. Guests that are looking for a more family-owned, B&B feel may prefer to stay in Inn Victoria: Unlike Fullerton Inn, it's a traditional bed-and-breakfast with two innkeepers, nine rooms, and breakfast prepared each morning in the dining room. However, Inn Victoria has half the room options of Fullerton Inn (and no on-site restaurant) so guests looking for greater variety may prefer Fullerton Inn. 

Image Credits: Fullerton Inn