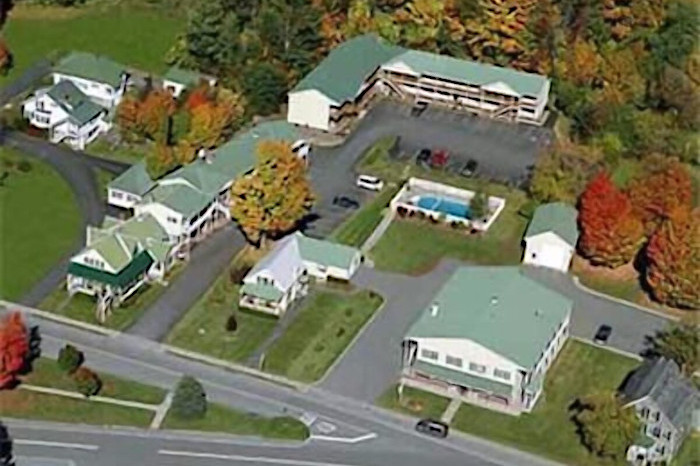 Ludlow Colonial Motel is a small, budget hotel in Ludlow, VT. While there are few amenities, the true strength of the motel is its location: set in downtown Ludlow, it's just five-minutes from Okemo Resort.
Check back for updates on deals for the Ludlow Colonial Motel. Sign up below for updates on any deals that we add to the website for the Ludlow Colonial.
Badges Earned: Free Wi-Fi, 24-hour front desk, located on shuttle route.

Property Details & Staff Comments
Ludlow Colonial Motel is a small, no-frills motel in the heart of Ludlow, VT. Room offerings at the motel are simple and don't include anything fancy, but guests will find the basics, including refrigerators and microwaves. On-site, Ludlow Colonial has a 24-hour exercise room, so guests can get in a morning run if the weather doesn't allow for it outside, and a complimentary continental breakfast in the mornings. Over the summer, guests can also enjoy the outdoor pool, or go for a walk to Ludlow's downtown area. 
Surrounded by shops and restaurants downtown, the true advantage of staying at the motel is the proximity to things to do, and the natural beauty of Vermont. Within a few minutes, guests can visit the Black River Academy Museum, dine at DJs, Tacos Tacos, or The Hatchery, play arcade games at GameBird, and more. It's also situated just five minutes away from Okemo Resort, allowing for extremely easy access to the mountain by car or by shuttle, which is a few minutes away from the motel. 
Ludlow Colonial Motel Location Info
93 Main Street
Ludlow, VT 05149
Ludlow Colonial Motel FAQ
Compare vs Nearby Okemo Lodging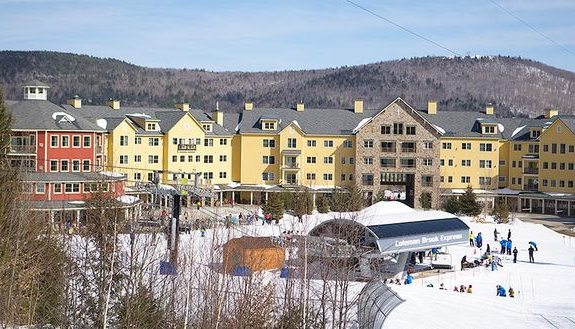 Ludlow Colonial Motel vs Jackson Gore Village
Jackson Gore Village is another option for guests looking for accommodations near Okemo Resort, but the similarities stop there. While the motel is an inexpensive option near the mountain, Jackson Gore is a full-service, ski-in/ski-out hotel with accommodations ranging from standard to 3-bedroom rooms with lofts. The village also includes amenities like a year-round pool, hot tub, fitness center, and more, whereas the motel only has an exercise room.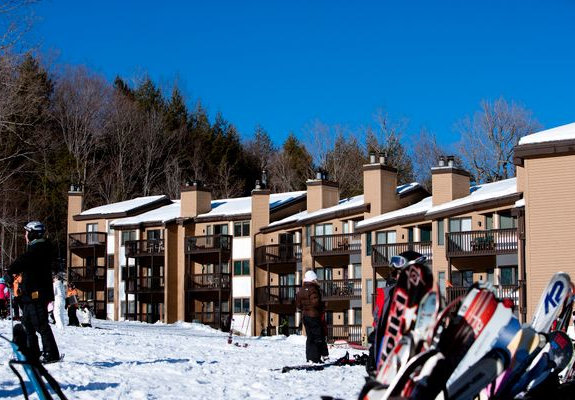 Ludlow Colonial Motel vs Mountain Lodge at Okemo
Similarly to Jackson Gore Village, Mountain Lodge at Okemo is part of Okemo's on-mountain community, unlike Ludlow Colonial. The lodge has ski-in/ski-out access to the lifts, whereas guests at the motel need to drive to the slopes. While the lodge has less variety than the motel in its room offerings, all of the lodge's rooms are 1-bedroom units, so they are larger, and they include kitchens. Lodge guests can also enjoy all of the resort's amenities, including the pool, hot tub, and fitness center, whereas the motel only has a seasonal pool and exercise room.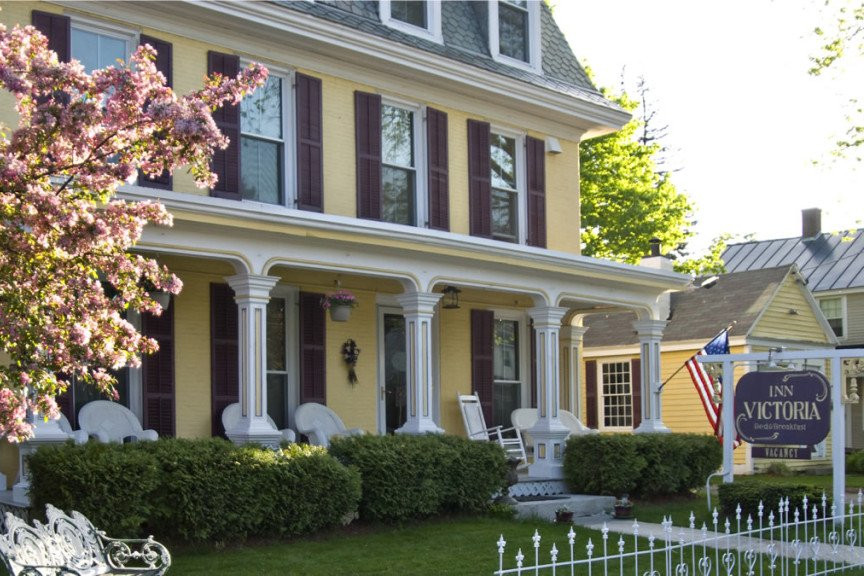 Ludlow Colonial Motel vs Inn Victoria
Guests looking for a small, no-frills stay may be looking at places like Ludlow Colonial Motel and Inn Victoria, but the two hotels have several distinct differences. The motel has more rooms and is closer to Okemo Resort, but it has a less personable atmosphere. While both options offer breakfast, the inn mirrors a bed-and-breakfast, with the innkeeper cooking for guests, whereas at the motel the breakfast is continental with little flexibility for dietary restrictions. Altogether, guests focused on proximity to the slopes may appreciate the motel's location, but guests looking for New England charm in a cozy setting will prefer to stay at Inn Victoria. 
Image Credits: Ludlow Colonial