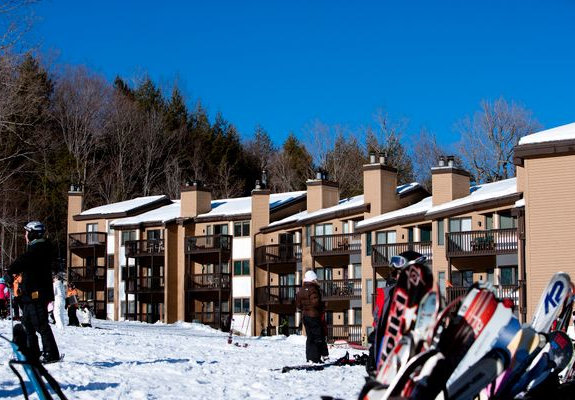 Positioned right at the base of the mountain, The Mountain Lodge at Okemo is a ski-in/ski-out hotel with 1-bedroom units. With access to resort amenities like the swimming pool and fitness center, avid skiiers will love this hotel right in the center of everything at Okemo. 
Mountain Lodge at Okemo Deals
Join our newsletter for VT ski deals including lodging, lift tickets and more!
Badges Earned: Walking distance to lifts, free Wi-Fi, restaurant on-site, bar on-site, 24-hour front desk, winter pool, located on shuttle route.

Property Details & Staff Comments
Right in the center of everything, the Mountain Lodge at Okemo is located next to the mountain in Okemo's on-mountain community. Located in the Clock Tower Base Area, the Lodge is steps away from the lifts, shuttle ticketing, the Snowsports Shop, Ski & Ride School programs, rentals, and restaurants. All of the rooms in the Lodge are non-smoking 1-bedroom units that feature a full kitchen, bedroom, and living room, with private decks and slope views. Rooms have a bedroom with either a Queen or King bed, and a Queen sleeper sofa in the living room. While they may feel a little dated, the access to the slopes is unparalleled.
After a long day of skiing, guests can store their gear in their own ski locker located next to their room. One thing to note is that there are no elevators, so guests will need to carry their gear up the stairs to their locker if they aren't on the ground floor. After putting gear away, guests at the Lodge can enjoy fun and relaxation at The Spring House located nearby in Jackson Gore Village. Inside, guests will find plenty of options for fun and relaxation, including a fitness room, swimming pool, children's splash pool, hot tub, fitness classes, and racquetball court. 
Mountain Lodge at Okemo Location Info
306 Mountain Rd
Ludlow, VT 05149
Mountain Lodge at Okemo FAQ
Compare vs Nearby Okemo Lodging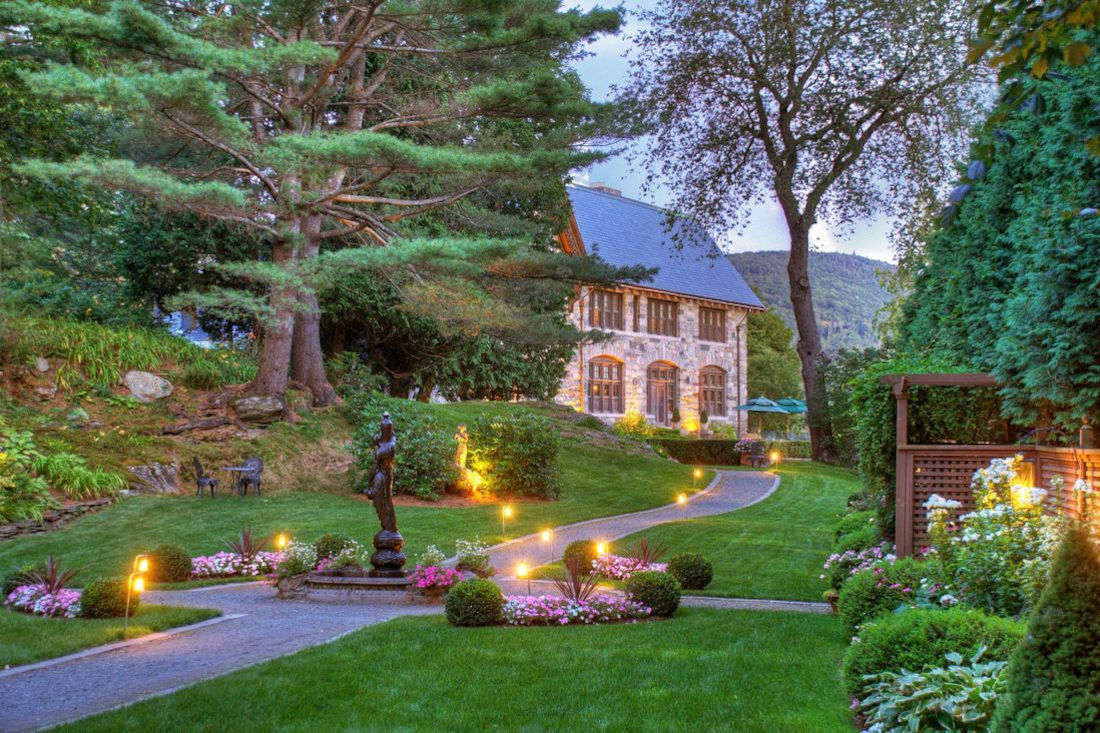 Mountain Lodge at Okemo vs Castle Hill Resort & Spa
The Mountain Lodge and Castle Hill Resort are both full-service hotels near Okemo but with several major differences. One advantage the lodge has is its proximity to the mountain: while guests at Castle Hill need to drive themselves and their gear, guests at the lodge can just step outside and walk over to the lifts. Alternatively, one advantage to Castle Hill is its cohesiveness: lodge guests need to check-in in a different building, walk to restaurants, and drive to The Spring Center, whereas Castle Hill guests have everything in the same building.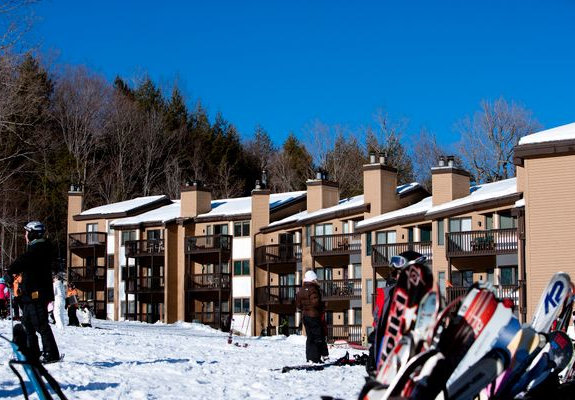 Mountain Lodge at Okemo vs Jackson Gore Village
Both located at Okemo Resort, the Mountain Lodge and Jackson Gore Village have a lot in common: proximity to the mountain, ski-in/ski-out access, and The Spring House. However, they cater to different needs. While the lodge is composed entirely of 1-bed, 1-bath units and may feel a little dated, the village is newer and offers more variety, with rooms ranging from studios to 3-bedrooms. The village is also closer to the pools and fitness center: Guests can walk over, rather than drive from the lodge.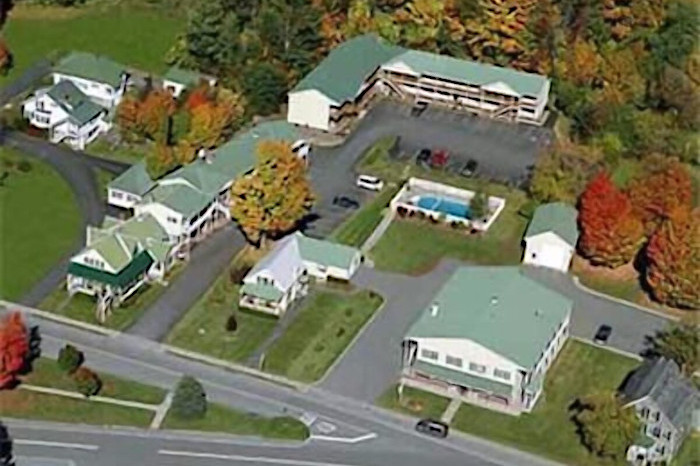 Mountain Lodge at Okemo vs Ludlow Colonial Motel
The Mountain Lodge and Ludlow Colonial are both lodging options with access to Okemo, but theyvary substantially. While the lodge is a ski-in/ski-out hotel, guests at the motel need to drive or take the shuttle to the mountain. The motel also has fewer amenities than the lodge: while the lodge has access to a swimming pool, fitness center, and more, the motel has just an exercise room. Altogether, the motel is a great option for guests seeking a budget option, but travelers looking to be right in the center of Okemo Resort will prefer the lodge. 

Images Credits: Okemo & Vail Resorts