Jackson Gore Inn & Village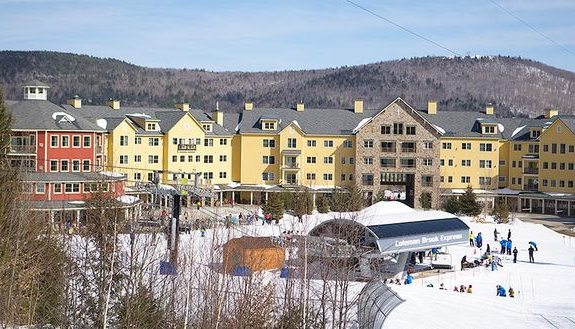 Jackson Gore Inn is one of Okemo's on-site lodging options right in the center of the Jackson Gore base area. With plenty of amenities like a swimming pool, hot tub, fitness room, waterslide, and more, Jackson Gore Village is a great option for guests traveling with a group or family. 
Jackson Gore Lodging Deals
This section will list any deals that we have for the Jackson Gore Inn. If you don't see anything below, you can sign up for our newsletter to receive updates on any ski deals that we add to the site.
Badges Earned: Walking distance to lifts, free Wi-Fi, restaurant on-site, bar on-site, 24-hour front desk, winter pool, located on shuttle route.

Property Details & Staff Comments
Jackson Gore Inn &Village is a full service hotel in Okemo's on-mountain community at the Jackson Gore base. Just steps away from the mountain, guests at Jackson Gore enjoy ski-in/ski-out access to the mountain, proximity to rentals, restaurants, lift tickets and more. The newest of Okemo's lodging options, the village includes a plethora of options for accommodations to suit groups and families of all sites, with rooms ranging from Queen/King rooms all the way up to 3-bedroom units with lofts sleeping up to 12 guests. Some of the larger rooms include all of the necessities for a longer stay with a group, including full kitchens, laundry machines, decks, and more. Rooms are located in one of the buildings that makes up the village: Jackson Gore Inn (the main building), Adams House, or Bixby House. 
One of the major perks to staying at Jackson Gore is having unparalleled access to the widest variety of on-site amenities. Without even leaving the inn, guests can relax in the heated pool and hot tub. Or, for more variety (and fun for the whole family) guests can walk over to The Spring House Fitness and Aquatic Center, which has an indoor pool, hot tub, water slide, splash pad for kids, fitness classes, exercise room, and more. If staying in a room with a kitchen, visitors can cook for themselves, or take a short walk to one of the eateries in Jackson Gore Village. With everything needed for a great trip on-site, Jackson Gore is a great destination for groups and families alike. 
Jackson Gore Village Location Info
111 Jackson Gore Rd
Ludlow, VT 05149
Compare vs Nearby Okemo Lodging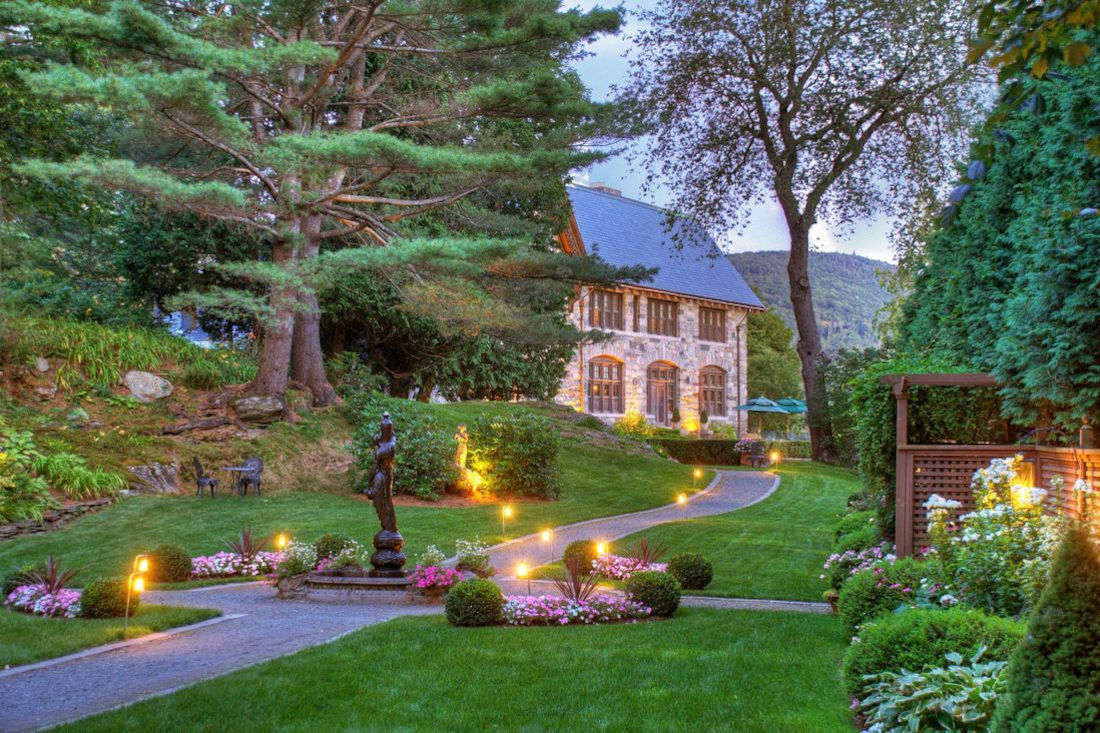 Jackson Gore Village vs Castle Hill Resort & Spa
Guests that are looking for a full-service hotel will likely be considering options like the Jackson Gore Inn and Castle Hill Resort. While both feature amenities like a restaurant and pool, there are some key differences. Firstly, Jackson Gore is located right at the base of the mountain, whereas Castle Hill Resort is a 15-minute drive away. The village is also larger, with more options to accommodate groups and families of all sizes, while Castle Hill focuses on smaller, more elegantly decorated room options.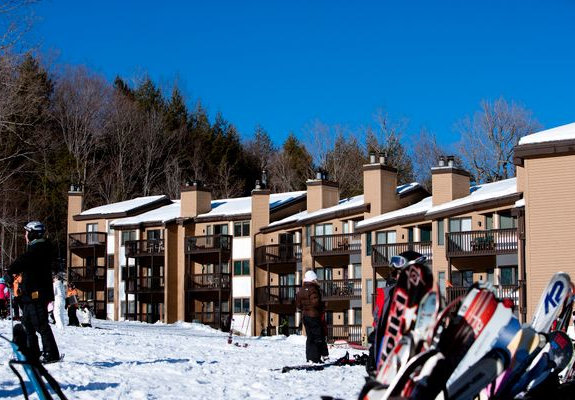 Jackson Gore Village vs Mountain Lodge at Okemo
Jackson Gore Village and the Mountain Lodge at Okemo are both located in Okemo Resort, positioned on different sides of the Resort. While both have their own "base camp" with rentals, restaurants, ski-in-ski-out access, and more, there are a few differences. Guests at the Mountain Lodge at Okemo have access to The Spring House, but they'll need to drive there, while Jackson Gore guests can just walk over. Jackson Gore Village is also newer than the Lodge, and has more options for rooms, with accommodations ranging from studios to three bedrooms.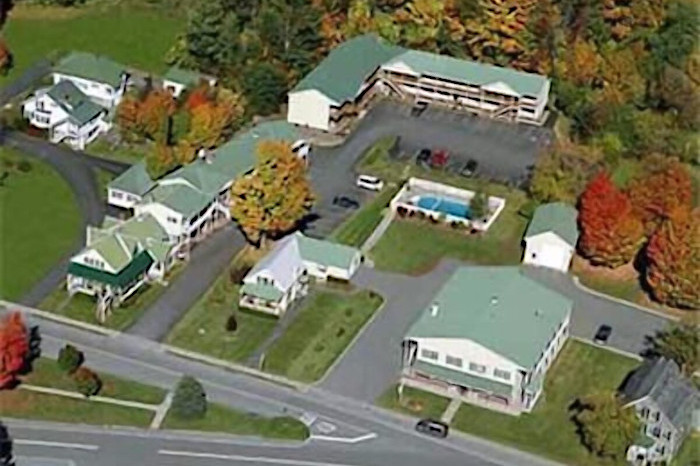 Jackson Gore Village vs Ludlow Colonial Motel
Ludlow Colonial is another option for accommodations near Okemo Resort. Unlike Jackson Gore Village, the motel is not a part of Okemo's on-mountain community, so guests will need to drive or take the shuttle to reach the lifts. It also has fewer amenities than Jackson Gore, so may not be suited for travelers looking for plenty of things to do on-site when off the mountains. However, guests looking for a no-frills, less expensive stay may appreciate the lower price tag on the motel. 

Image Credits: Okemo & Vail Resorts