The industry has seen some consolidation in recent years and you'll see Vail Resorts' name starting to appear here more than it used to. This doesn't mean that the Vermont ski industry is ruled by corporate America. There are still ski resorts in VT that are owned and operated by the same families that founded them many decades ago.
*The total of independent resorts above includes 7 ski areas with surface lift-only access. Ten could be considered a more fair total for the number of independently owned ski "resorts". Those 7 all have an asterisk in the list below.
*Ascutney Outdoors – Formerly the Ascutney Mountain Resort until it closed in 2010, this is now a volunteer-run ski area that is operated by Ascutney Outdoors, a registered 501(c)(3) charity.
*Bellows Falls – This rope tow in SE Vermont is run by the Town of Rockingham and located on town land by the recreation center.
Bolton Valley – Bolton Valley was founded by Ralph Deslauriers in 1966 and he is still the Chairman of the Board today. The resort is owned by his family and a group of investors.
*Brattleboro Ski Hill –  Operated by the non-profit Living Memorial Park Snow Sports, Inc. This is named after the park where it is located in Brattleboro, just off of Exit 2 from I-91. This is among Vermont's smallest ski hills and it only has about 200 feet of vertical rise.
Bromley Mountain – Bromley is currently owned by Joseph O'Donnell. He has been among the owners of the resort since 1987.
Burke Mountain -This mountain was embroiled in a scandal along with Jay Peak, which has now been sold to Pacific Group Resorts. Burke is currently being managed by a court-appointed receiver and is expected to be sold in the near future. The resort is currently up for sale.
*Cochran's Ski Area – This ski area is owned by a non-profit that was formed by the Cochran Family, the same family that began skiing here in 1961 before the ski area was founded.
*Hard'ack – They might only have 1 rope tow and 100 feet of vertical skiing here, but when you consider that there is night skiing, grooming, snowmaking and a terrain park, this hill does qualify for the list. You'll find Hard'ack in the far northeast of the state in the City of Saint Albans. Hard'ack is currently operated by a non-profit organization.
*Harrington Hill – This is a small rope town in South Strafford, VT that is located on private land and operated by the local Lions Club. Skiing here is free.
Jay Peak – Jay Peak  was recently purchased at auction by Pacific Group Resorts. Former owners were involved in a scandal and the resort was managed by a court-appointed receiver for several years. Burke Mountain was dragged along with it but has not yet been sold at the time of this update.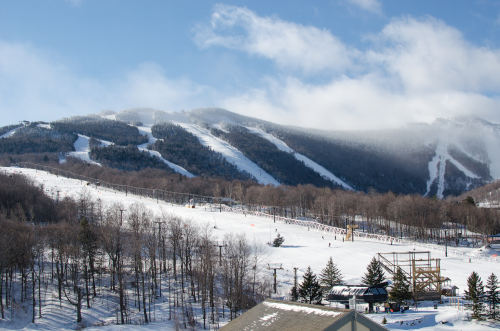 Killington – Killington has been owned by the Powdr Corporation since 2007. Before then it was owned by the American Skiing Company.
*Lyndon Outing Club – This 433 ft. tall ski hill in Northeast, VT is a volunteer-run non-profit organization that goes by the same name.
Mad River Glen – Mad River is owned by the Mad River Cooperative (the local community and pass holders). Read more about how this works on our Mad River Glen lift tickets page.
Magic Mountain – Magic Mountain is currently owned and operated by SKI MAGIC LLC.
Middlebury Snow Bowl – Middlebury is owned by Middlebury College. Students, faculty, and alumni all get nice discounts on lift tickets here. The ski area is located about 20 minutes from the college in mid-east Vermont.
Mount Snow – Mount Snow is owned by Vail Resorts and included in the Epic Pass. Mount Snow was previously owned by Peak Resorts until the group was sold to Vail Resorts in 2019.
*Northeast Slopes – Northeast Slopes is a 501(c)(3) non-profit that is operated by volunteers.
Okemo – Vail Resorts acquired Okemo in 2018 and the resort was welcomed into the Epic Pass family. Okemo had many owners before Vail, the most notable being Tim and Dianne Mueller who purchased the resort in the 1980's and continued to operate it through various sales until it was eventually purchased by Vail Resorts.
Pico – Pico and Killington were both purchased by Powdr in 2007 and are still owned by the company today.
Ski Quechee – The Quechee Lakes Association owns and operates Ski Quechee. The Quechee Club is a membership club that includes this ski area, but skiing is open to the public.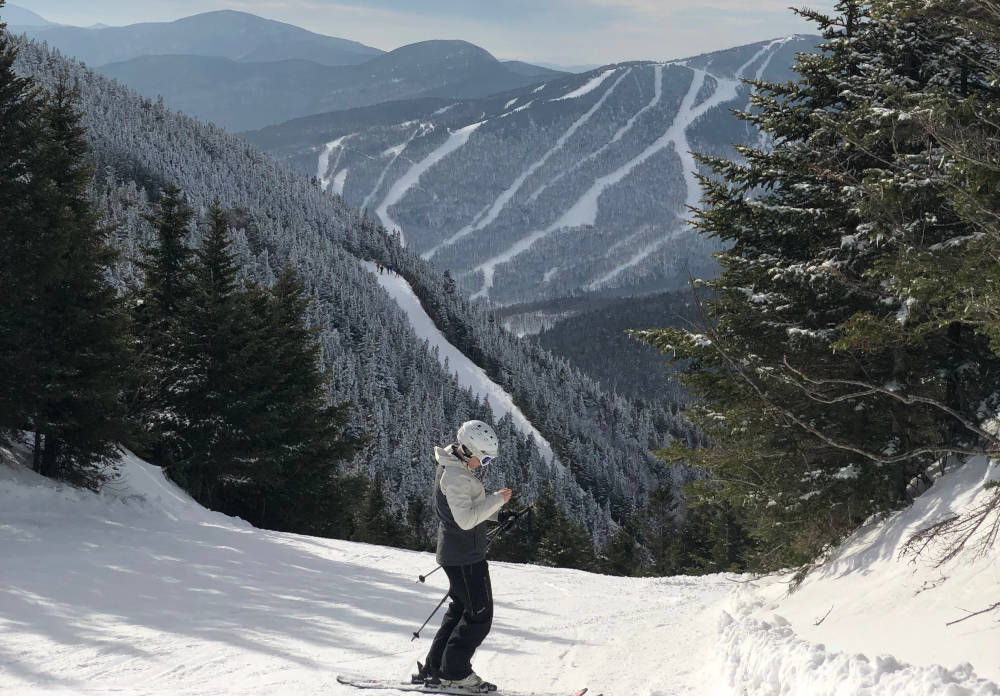 Smugglers' Notch – Owned by Bill Stritzler since 1996. Bill still runs the resort today along with his daughter Lisa who serves as the president of the company.
Stowe Mountain Resort – In February of 2017, Vail Resorts announced that they had purchased Stowe for approximately $41 million. The resort was previously owned by AIG who owned the resort for almost 70 years.
Stratton Mountain Resort – Stratton was previously owned by Intrawest until acquired by the newly formed Alterra Mountain Company in 2017. Alterra owns 14 resorts right now and is also the company behind the Ikon Pass.
Sugarbush – Alterra purchased Sugarbush in 2019 from its previous owner Win Smith and his company Summit Ventures NE.
Suicide Six – Suicide Six is owned and operated by the Woodstock Inn in Woodstock, VT. The resort was once owned by Laurance Rockefeller, who also owned the Inn and purchased the ski hill in 1961.
With 8 "corporate resorts" in VT and 17 that are independently owned, it would seem like the notion that Vermont is being bought up by Vail Resorts and their competitors is overblown. However, the 8 resorts that the large corporations own are also roughly the 8 largest resorts in Vermont. This makes it seems like the Green Mountain State is indeed a hotbed for corporate ski mountain takeovers. If we removed the mountains that don't have chairlifts from this list, the scoreboard would read 8 vs 10 and this would start to look like an even tighter competition.
With Jay Peak now sold to Pacific Group Resorts, it's possible that Smugglers' Notch will be the last of the major resorts to remain independent.
Not included in the list or the totals here: 3 private ski hills: The Hermitage Club, Twin Farms, Vermont Tech (yes, they have their own rope tow).
This article was last updated 11/3/22. Featured Image: Stowe Mountain Resort