Should you travel to Colorado or Vermont for your ski vacation? I have lived in both Vermont AND Colorado and would be happy to recommend either, but the best destination for you will depend on a few different things. If you want the inside scoop on the differences between skiing in these two states just keep on reading.
CO vs. VT Mountain Stats*
| | | |
| --- | --- | --- |
| | | |
| | | |
| # of Annual Resort Visitors | | |
| | | |
| Highest Annual Avg. Snowfall | | |
| | | |
Colorado is the more expensive of the two states, so Vermont chalks up the win in this category. There are several resorts in CO that will charge more than $200/day for a lift ticket. Last year Steamboat was the most expensive at $225/day during peak season. The most expensive ticket in Vermont last year was $169 at Sugarbush and virtually everyone got a discount off of this price. In both cases, these are "last minute, worst case scenario, peak season" prices. Compare all Vermont lift ticket prices here.
We are giving the nod to Vermont in this column but this one is subject to debate. If you do your best to find comparable properties in each state you'll find that CO is going to be at least slightly more expensive at most of the major resorts. However, if you know where to look you can find good lodging at near-similar prices, albeit with a slightly longer walk or drive to the lifts. As you get farther away from the mountain the differences in pricing are not as drastic. However, the cost of lodging right at the base of the mountain skyrockets in Colorado when compared to Vermont.
Here you can see a sampling of what the pricing looks like if you want to stay over on New Year's Eve this year and you book mid-fall season.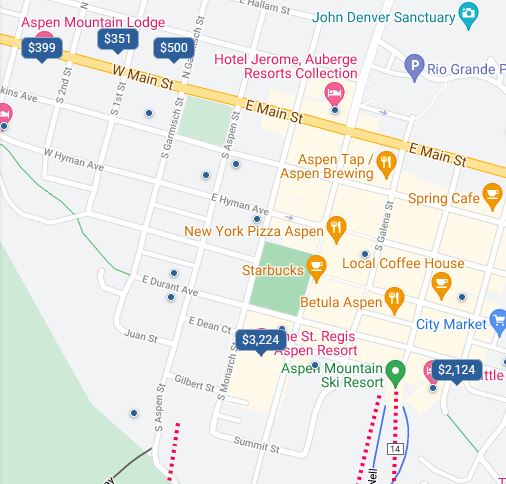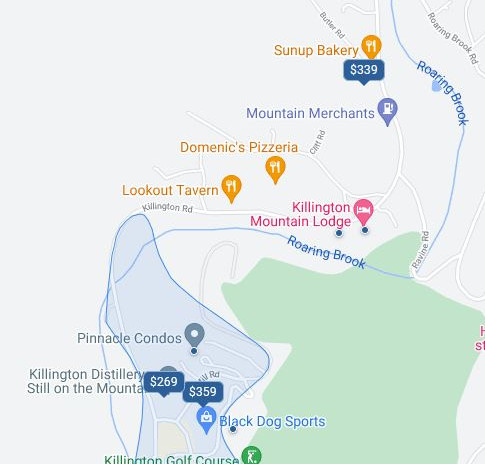 The biggest difference is in the # of luxury lodging options available at the base of the mountains and this is where Colorado can become much more expensive. Spending more than $1k/night is a challenge at any resort in Vermont, but this is closer to a starting price point for a luxury hotel in CO during the busy season.
Family Ski Vacations with Children (and Beginner Skiers)
Families from New England and eastern Canada that are vacationing with children often prefer Vermont because the terrain that they are interested in is not that much different in Colorado.
The beginner skiing is comparable in both states. Every major resort will have a beginners' area at its base and at least a handful of beginner trails descending the mountain. Some may have more than others with a few in CO having a slight edge, but the difference will be subtle compared to the differences in flying vs driving. The travel complications just make life much simpler and there is a chance that your children will enjoy the roadtrip more than a day full of airports, connecting flights, and airplane brawls over mask mandates. However, also consider; every kid should eventually get to see the Rocky Mountains if they can.
Terrain Parks - Call It a Draw
This is one category where both states are close to equal and there is no reason that they shouldn't be. Most major resorts are equally capable of creating a top-notch terrain park and halfpipe. If you are a park junkie then you should be able to enjoy yourself no matter which state you choose.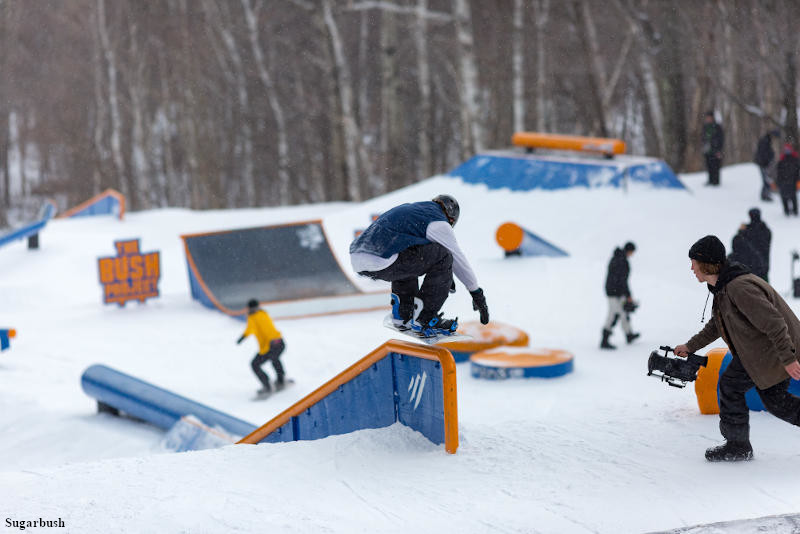 Notable terrain parks: Area 51 @ Keystone, CO and The Stash @ Killington, VT. Copper Mountain, CO is also home to Woodward Copper where you will find a year-round sports barn with foam pits, trampolines, other related facilities, and a culture of big air skiing and riding. Killington has some parks under the Woodward name, but no barn yet.
Getting There - Flying vs Driving
Flying and Driving to Vermont – A top reason for New Englanders to travel to Vermont instead of Colorado is because you can drive here! Your bags won't get lost, your trip is usually quicker, and you can travel with more regard for your own convenience and comfort.
We do have lots of visitors who fly to Vermont form the south and from the west coast. They fly here instead of Colorado for some of the reasons above, and they fly here because it is different than a Colorado ski vacation no matter how you weight the factors. Some fly here for family, some fly here for fun. There may not be as much powder snow (we'll get to that in a moment), but you will have about 8 to 10 million fewer people to compete with each year for fresh snow when it does fall.
Flying and Driving to Colorado – If you are heading to Colorado there is a good chance that you will be flying into the Denver International Airport and then driving to the mountains. It can take you close two hours to get to the nearest ski resorts from Denver depending on the weather, so this can make for some long travel days and you'll want to consider this.
There are smaller airports in Telluride, Aspen, and Eagle County (near Vail and Beaver Creek) that you may want to take advantage of if those are the resorts where you want to ski.
Skiers and riders drive from all around to get to Colorado. However, this state has a higher number of visitors who fly here compared to Vermont.
What about for international travelers? Flying to Colorado instead of VT might mean that the travel costs and stress will increase, but if you are an expert skier you may benefit from the extra effort by flying to Colorado. If you are a beginner skier it won't make as much difference to you on the mountain. Colorado does make a strong showing in the next section of this comparison and there is plenty more to consider.
Sunshine – Colorado gets the win as far as sunshine goes. Colorado has more sunny days than Vermont, and most sources agree that Colorado is among the sunniest states in the country while Vermont if among the cloudiest1.
Snow Conditions – Another win for CO. Colorado has the better reputation when it comes to overall snow conditions. There is more natural snowfall here so you can expect more powder days. With larger resorts and more tree skiing, you'll usually have a better chance at finding good snow in Colorado.
Expert Terrain and Big Mountain Skiing – You will find more expert and extreme terrain in Colorado than you will in Vermont. Even within the ski area boundaries you'll find plenty of cliffs, both large and small that are fair game to hit. Silverton Mountain, CO is an experience that exhibits the primary difference between skiing in VT and CO fairly well. Silverton is a guided resort that has limited lift access, but plenty of hike-to terrain and a budding helicopter skiing operation. This is big mountain skiing and the spectrum starts to shift in this direction in Colorado.
Tree Skiing – You'll find more areas where you can ski in the trees in Colorado and this can be a good place to look for fresh snow on powder days. The are more pine trees and lots of aspen trees, both often more spread out than the woods on the east coast.
The Scenery - Rocky Mountains vs Green Mountains
The Rocky Mountains and the Green Mountains do not have a lot in common. Both mountain ranges are picturesque in their own regard, but the Rocky Mountains have a type of randness that sets CO a level above Vermont when it comes to the scenery.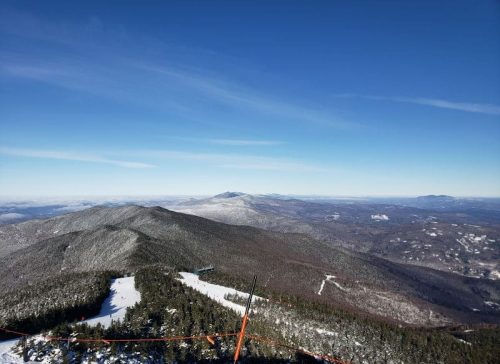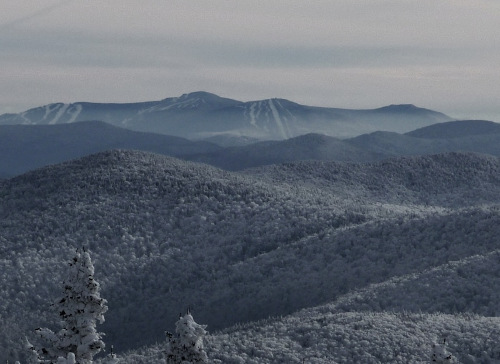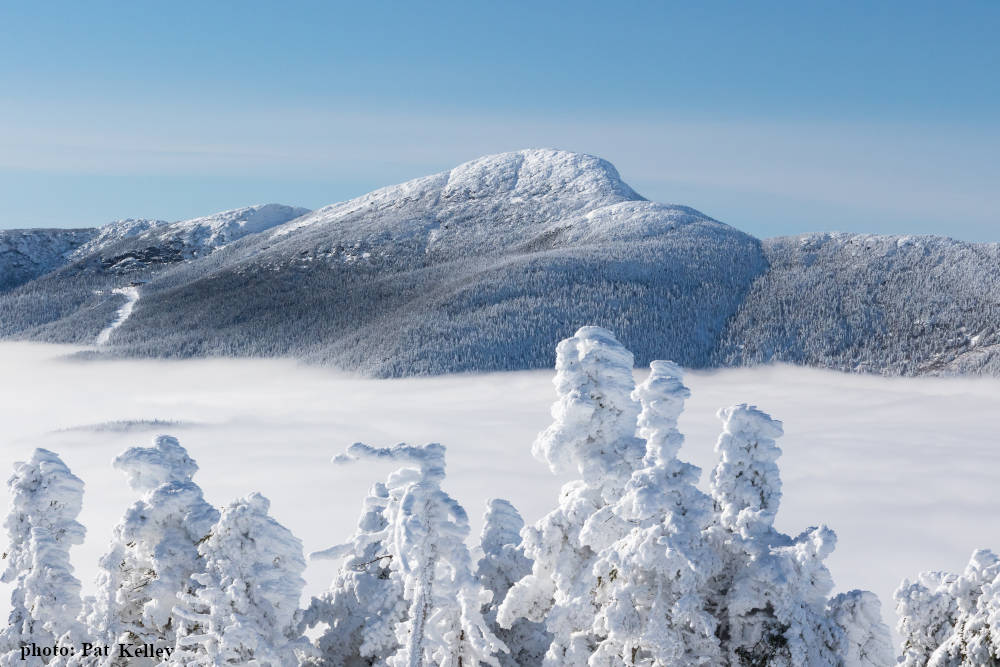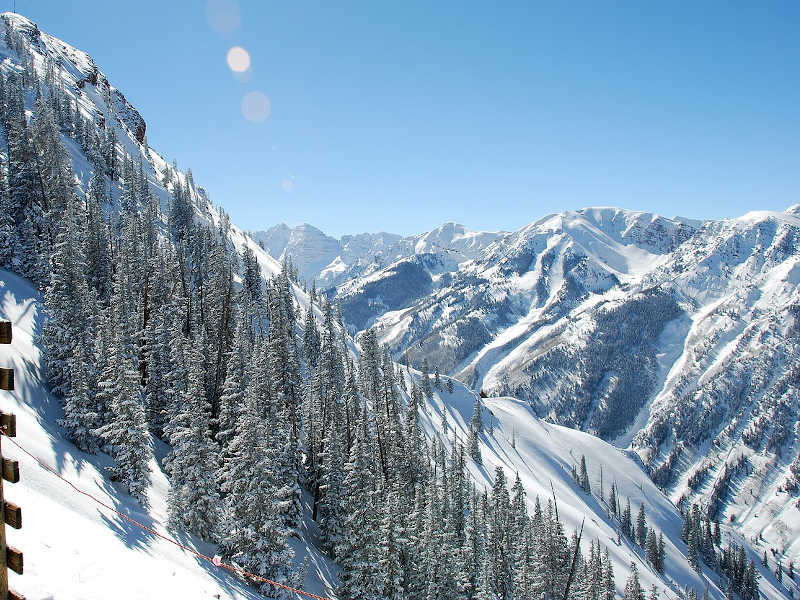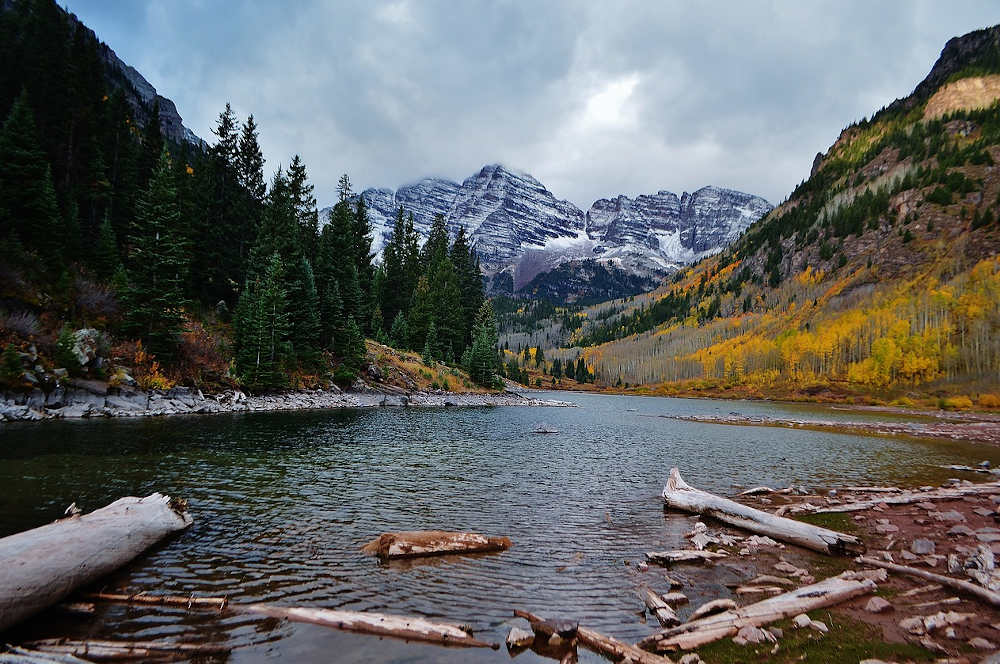 Pedestrian villages and historic Main Streets tend to create great apres ski scenes and Colorado has no shortage of these. Vail and Aspen are iconic ski towns and their pedestrian malls make the extra price tags worth the money to stay close to the mountain. Telluride and Breckenridge are also both known for their mountain villages at the base of the resort. The list goes on but starts to dwindle after 3-4 more of the best ones.
Vermont does have ski towns, pedestrian malls, and snowy Main Streets, but Colorado is clearly a step above in this category. If you head to Killington, VT for vacation you'll be driving up and down the access road to get between the mountain, your lodge, and the local restaurants a few times each day. If you vacation in Colorado, you may not even need a car.
All things considered; a ski bar is a ski bar and we suspect that no matter where you go, you will find one and be warm there when the day is over. The best ski bar in the world is the one where your friends are hanging out and the powder snow is falling outside.
More To Know Before Your Go
How Do You Feel About Moguls and Grooming?
There will always be more ungroomed terrain in Colorado than there is in Vermont. A lot of the toughest slopes cannot be groomed because they are just too steep. In some cases, the mountains are also just too large for them to be fully groomed with any regularity. This means that you will find a near-infinite supply of moguls in Colorado and this includes some of the most challenging bumps that you'll ever ski. There are plenty of groomer runs in Colorado as well so don't get the wrong idea, but regardless of whether or not you like moguls or hate them, this might be something to remember.
Don't Forget About The Altitude
The arguments are a wash here. The altitude can be a downside because it can make you deathly ill, but on the other hand it will increase your chances of skiing deep powder snow.
Altitude sickness – This has ruined many ski vacations in Colorado but most people get through it ok. How many people get altitude sickness? If you are in a shuttle van with 10 passengers headed into the mountains from Denver, you can expect one or two people to usually get some kind of altitude sickness.
Reduced Stamina – You simply are not getting as much oxygen with each breath and when you start to exercise you will notice this even more. You will find that you are running out of breath faster than usual and it will take longer to recover. When you are skiing longer mogul runs than you are used to, you will soon feel like your strength has been cut in half.
So, Which State for Your Vacation?
We can tell you the differences but we can't tell you which state you should prefer.  If you are growing up in the suburbs of Boston we will offer you the following ski advice.
Learn to ski in Vermont so that you can go ski in Colorado.
Go ski in Colorado so that you can be ready to go ski in Alaska.
Go ski in Alaska so that you can prepare to go to ski in the Alps.
Or perhaps this closing quote is the best way to see it…
* Table data sources: National Ski Areas Association and individual resorts. Skier visits from Colorado Ski Country, Vail Resorts, Ski Vermont. The number of ski areas in each state is debatable. The numbers in the table do not include private ski areas. We list and compare the lift ticket prices for 19 ski areas in Vermont on this website right now.