Visitors to Vermont often tread the well-beaten path of Burlington, Montpelier, and Stowe, but any local can tell you that the real Vermont charm lies in the small towns in between. As foliage season draws to a close and most states hunker down for the long winter, Vermonters begin looking skyward for that first hint of snow.
Located directly off Exit 10, Waterbury is more than a pit stop on the way to Stowe. Over the years, Waterbury's attractions have grown with the town. Vermonters and out-of-staters alike travel up and down the interstate to explore what it has to offer.
In the summer, Waterbury plays host to a wide range of adventure-seekers looking to trek, ride, and swim. You might think a thick blanket of snow would deter visitors, but Waterbury in the winter provides equal opportunities for adventure. Easy access to the ski mountains, cozy Vermont-style apres-ski options, and tasty local brews are only part of what makes Waterbury the perfect place for a winter getaway.
As you start planning your next trip, consider these ten reasons why your next ski vacation should be in Waterbury.
1. Proximity to FOUR Ski Resorts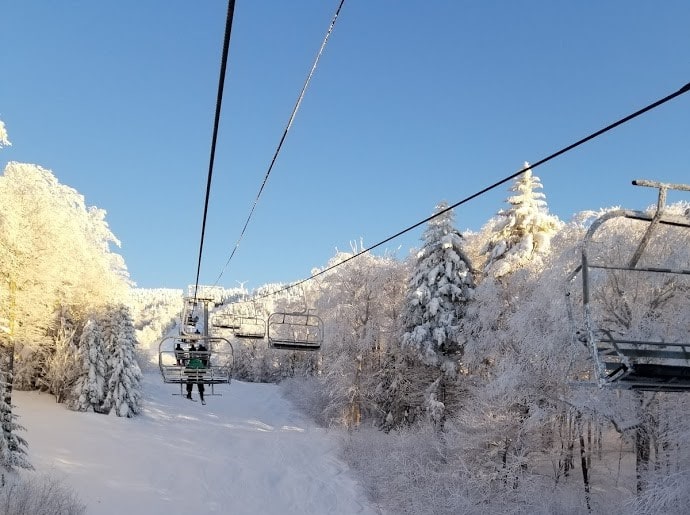 The number one reason to choose Waterbury is its proximity to not only one or two, but FOUR, ski resorts. Waterbury is located within 30 minutes of Stowe Mountain, Sugarbush, Bolton Valley, and Mad River Glen, giving you easy access to your ideal ski vacation.
Each mountain has its own unique atmosphere and surrounding community.
Stowe Mountain Resort – Stowe is a well-known, luxury resort located on Vermont's highest peak, Mount Mansfield. Recently acquired by Vail Resorts, Stowe Mountain is a deluxe ski and ride experience with upscale facilities and access to a quintessential apres-ski town.
Sugarbush – This is a down-to-earth mountain with something for everyone. Each of its two peaks has its own unique style. Lincoln Peak has plenty of trails ranging from green to double black, and the lodge at the base provides a party-like apres ski experience. Or beat the crowds at Mt. Ellen, where the atmosphere is more laid back and the trails are less crowded (also home to Vermont's highest chair lift).
Bolton Valley – Bolton is only 15-20 minutes from Waterbury and is the only mountain in the area with night skiing. A family-friendly mountain that is favored by locals and visitors alike, Bolton also has an extensive backcountry ranging all the way to Mount Mansfield.
Mad River Glen – An uber-challenging skiers-only mountain. With 915 skiable acres, Mad River Glen is the perfect place for either a solo trip or a family vacation.
2. Cozy Downtown Apres-Ski
Downtown Waterbury in the winter is full of warm windows and Christmas lights. Visitors will feel the classic small-town charm as you explore the shops, restaurants, and bars. Grab a burger and beer at one of several apres ski locations, including Prohibition Pig, The Reservoir, and Blackback Pub. Or class it up with a fancy farm-to-table dinner at Hen of the Wood or Michael's on the Hill. Downtown also has some beautiful trinket stores, art galleries, and a book shop.
3. Ben & Jerry's Tasting Room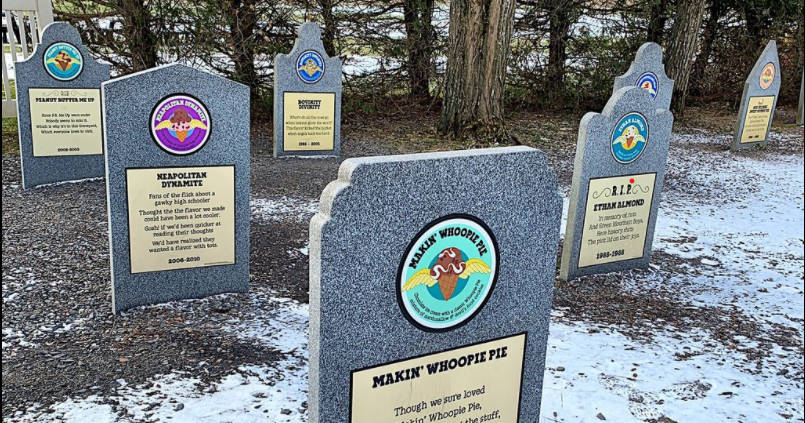 This classic duo was born and raised in Vermont, and their Ben & Jerry's factory is located only 5 minutes off I-89 in Waterbury. Sample as many flavors as you desire, take a tour to discover Ben & Jerry's history and see how the ice cream gets made. Make sure to check out the Flavor Graveyard, where they "pay tribute to their dearly de-pinted."
4. Access to Vermont's Best Breweries
Waterbury is a central location to all the best local microbrews. Located 30 minutes (or less) from several breweries including Stonecorral, the Alchemist, Prohibition Pig, Lawsons, Idletyme, Frost, Burlington Beer Co, Stowe Cider, The Shed, and Von Trapp. Create your own brew-tour using Waterbury as your home base!
Vermont is considered the birthplace of the New England IPA. These juicy, hazy IPAs can be found across the Green Mountain State. Try the mythical Heady Topper- an 8% double IPA- with waves of hops, best when consumed right from the can.
5. Shop, Dine, and Dance in Burlington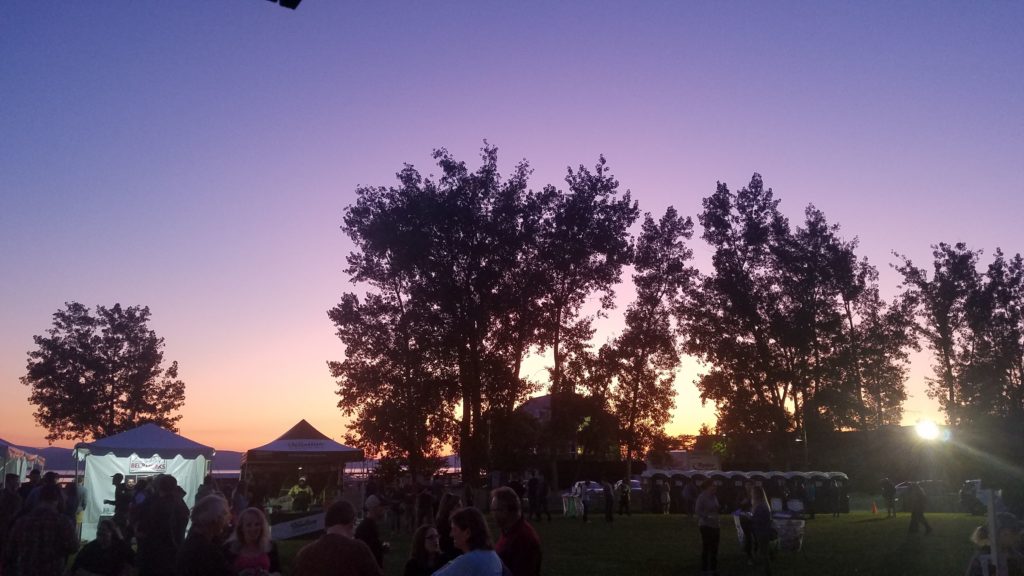 Vermont's unofficial capital, Burlington has everything the intrepid traveler could ask for including a variety of restaurants serving farm-to-table food and plenty of nightlife if you want to boogie down into the wee hours of the morning. Be sure to wander down Church Street, a pedestrian-only shopping street with lots of great local shops and restaurants, and take a walk down by the waterfront of Lake Champlain for people-watching and sunsets.
6. Roam the Woods on Cross-Country Trails
Downhill skiing isn't the only way you can enjoy time outside during the winter. Ski and ride enthusiasts all know that the most enjoyable time on the ski mountain is when you have the trail to yourself, alone among the snow and the trees.
With extensive trails at both Bolton and Stowe, you can experience the solitude and majesty of Vermont's winter woods in a whole new way. Bolton offers 30 km of groomed trails and 100 km of wild backcountry, and Stowe has 45 km of groomed trails and 30 km of backcountry. Find Alpine Touring, Split Boarding, Nordic Skiing, and Snowshoeing rentals at both locations.
7. Get Adventurous with Bolton Backcountry
Bolton's backcountry has 1500 acres of terrain, making it one of the best spots for backcountry skiing and riding in the East. It links right to Mount Mansfield State Forest and is one of the largest wilderness areas in the Vermont State Forests. Rent some gear at the base and spend your vacation shredding powder stashes in the trees.
8. Dog Sled Tours at Little River State Park
Get your daily dose of puppy love with October Siberian's dog sled tours. Located only 15 minutes from Waterbury at Little River State Park, these winter dog sled tours are a beautiful way to enjoy the snow. Choose a thrilling downhill experience or a smooth and easy ride through the woods.
9. Get A Dose of History in Downtown Montpelier
While Vermont was not the first settled state, it still has a rich, New England-style history. Vermont was originally home to Native Americans, including the Abenaki, Mohican, Pennacook, and the Pocomtuc tribes. All of these tribes were forced to integrate or move into Canada when colonists expanded out from Massachusetts.
The City of Montpelier was chartered to Massachusetts settlers in 1781. It still retains a lot of its small-town feel even as it has grown into its title of "Capital of Vermont." Visit the golden-domed Montpelier Statehouse (one of the oldest in the country) and charming downtown shopping area for a small dose of Vermont city living.
10. Try "Fat" Biking for a Rush of Adrenaline
Waterbury in the summer is known for its mountain biking trails. Fortunately, Vermonters are not easily deterred by snow and cold. Fat biking is a popular winter activity, even in the dead of winter. The thick bike tires allow you to trek across cross-country and backcountry trails across the state. Some of the most popular fat biking trails are located within 30 minutes of Waterbury, including Camel's Hump State Park, Stowe, Blueberry Lake, and Richmond Mountain trails.
We all know that ski vacations are only partly about the number of laps we get in before the lifts close. Apres-ski and rest day activities are equally as vital. Waterbury has everything you need on your next ski vacation- small-town charm, local food and drink, access to the cultural and historic capitals, and so much more!