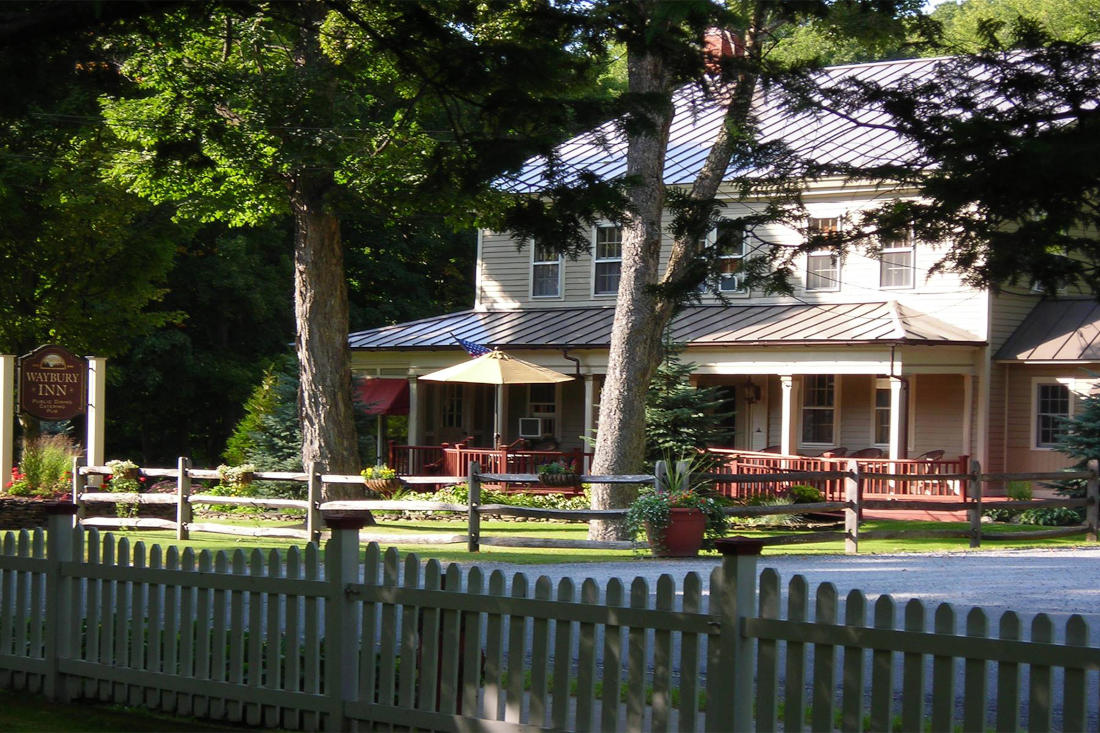 The Waybury Inn is over 200 years old and sits at the opening of the Green Mountain National Forest. It is a short drive away from Middlebury Snowbowl.
Waybury Inn Lodging Deals
Check back here for lodging deals at the Waybury Inn. We will add deals here as they become available and send updates through our newsletter.
Badges Earned: Free Wi-Fi, electric vehicle charging, restaurant on-site, bar on-site, 24-hour front desk, located on shuttle route, pet-friendly.

Property Details & Staff Comments
The Waybury Inn has stood the test of time since its establishment in 1810. Located at the opening of the Green Mountain National Forest in Middlebury, the Waybury is a perfect destination for those wishing to visit Middlebury Snowbowl. Between Snowbowl and the inn, the national forest is home to hiking trails, nordic skiing, and much more.
The Inn has many single room stays and provides breakfast in the morning. The restaurant on-site serves both casual and fine dining meals for dinner. When night comes and it's time to relax, the tavern is open for those wishing to take in this nugget of Vermont.
Waybury Inn Location Info
457 E Main St,
Middlebury, VT 05753
Compare vs Sugarbush Nearby Lodging
Waybury Inn vs. Warren Lodge
Warren Lodge is within minutes of Sugarbush, while Waybury is 45 minutes away. Waybury is at the base of the Green Mountain National Forest though, and less than 15 minutes from Middlebury Snowbowl. Waybury has a restaurant on-site, and though Warren Lodge doesn't, Warren Lodge does have options for large groups including units with kitchens in them.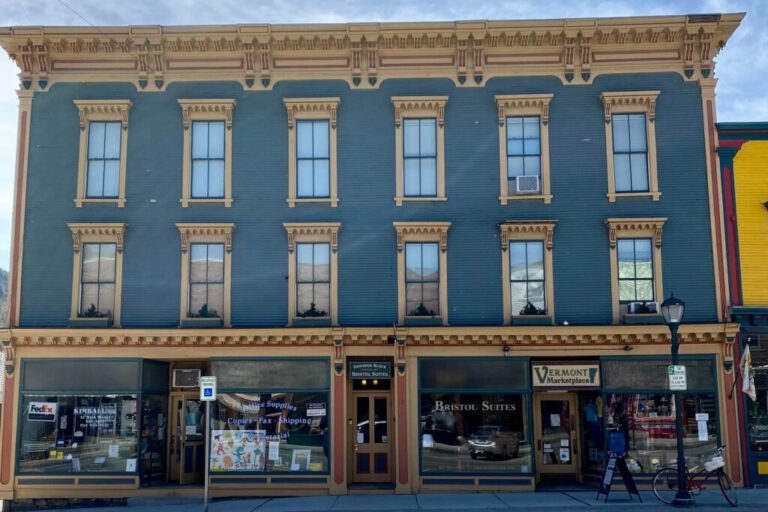 Waybury Inn vs. Bristol Suites
The best part about both of these properties is that they are steeped in history, and both represent the era and climate in which they were built. They are both over 30 minutes away from Sugarbush, with Bristol Suites being closer. Waybury, though, is only a short drive to Middlebury Snowbowl. There is a restaurant/bar on-site at the Waybury Inn, so you could dine-in and never leave the property, which is not possible at Bristol.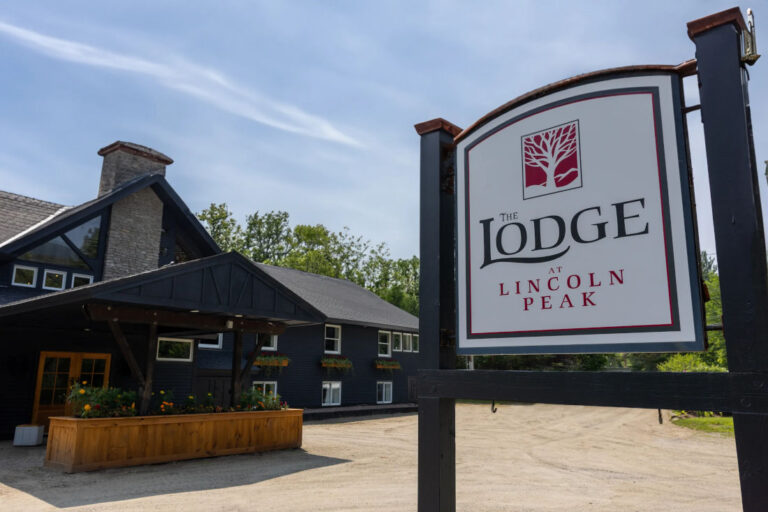 Waybury Inn vs. The Lodge at Lincoln Peak
Waybury has a restaurant on-site, and the Lodge and Lincoln Peak does not. Do you have a vehicle with you? At Waybury you would have to have a vehicle to get to any mountain and at Lincoln Peak you could get around with the shuttle and thus not need a vehicle to ski.
Image Credits: Waybury Inn